Manhunt intensifies for 'survivalist' who threatened to 'put a bullet in Trump's head'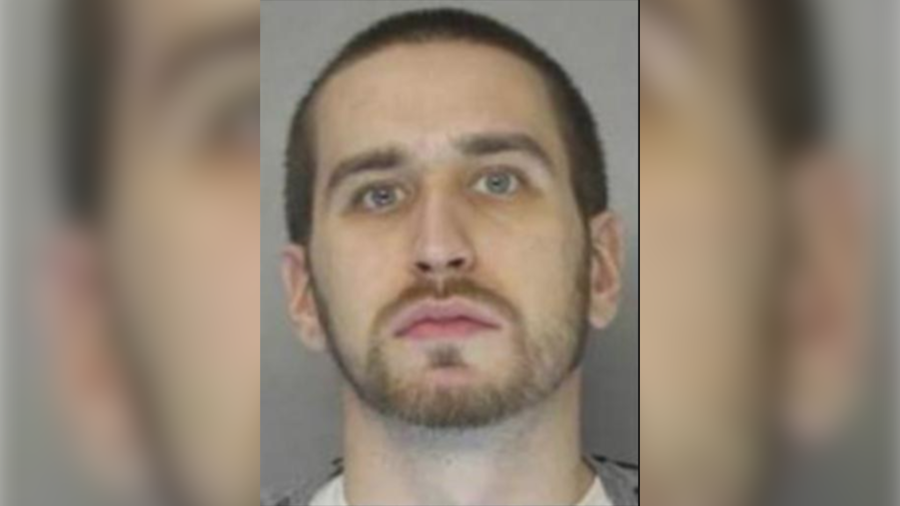 Scores of state and federal officers on his trail, a $10,000 bounty on his collar, more than 100 days on the run and still the 'armed and dangerous' fugitive, a self-styled survivalist, has evaded police.
"Keep it up Morganelli, I promise I'll put a bullet in your head as soon as I put one in the head of President Donald J. Trump," the fugitive wrote on Facebook back in June, as cited by The New York Times, making criminal threats against the district attorney of Northampton County and the US president – and triggering a major manhunt in the process. The so-called 'Bush Crafter' also threatened to use "full lethal force on any law enforcement officer that tries to detain me."
In a federal warrant issued on June 19, authorities named Shawn Richard Christy, 26, of McAdoo Pennsylvania as the 'armed and dangerous' suspect. Christy already had multiple state warrants out for his arrest for failing to appear in court and aggravated assault and violating probation.
The United States Marshals Service, the FBI and The Secret Service have all joined the hunt to bring in the man who has stolen at least six vehicles, which he drives until the gas runs out or the engine gives up. He is reportedly armed with three stolen pistols and a shotgun.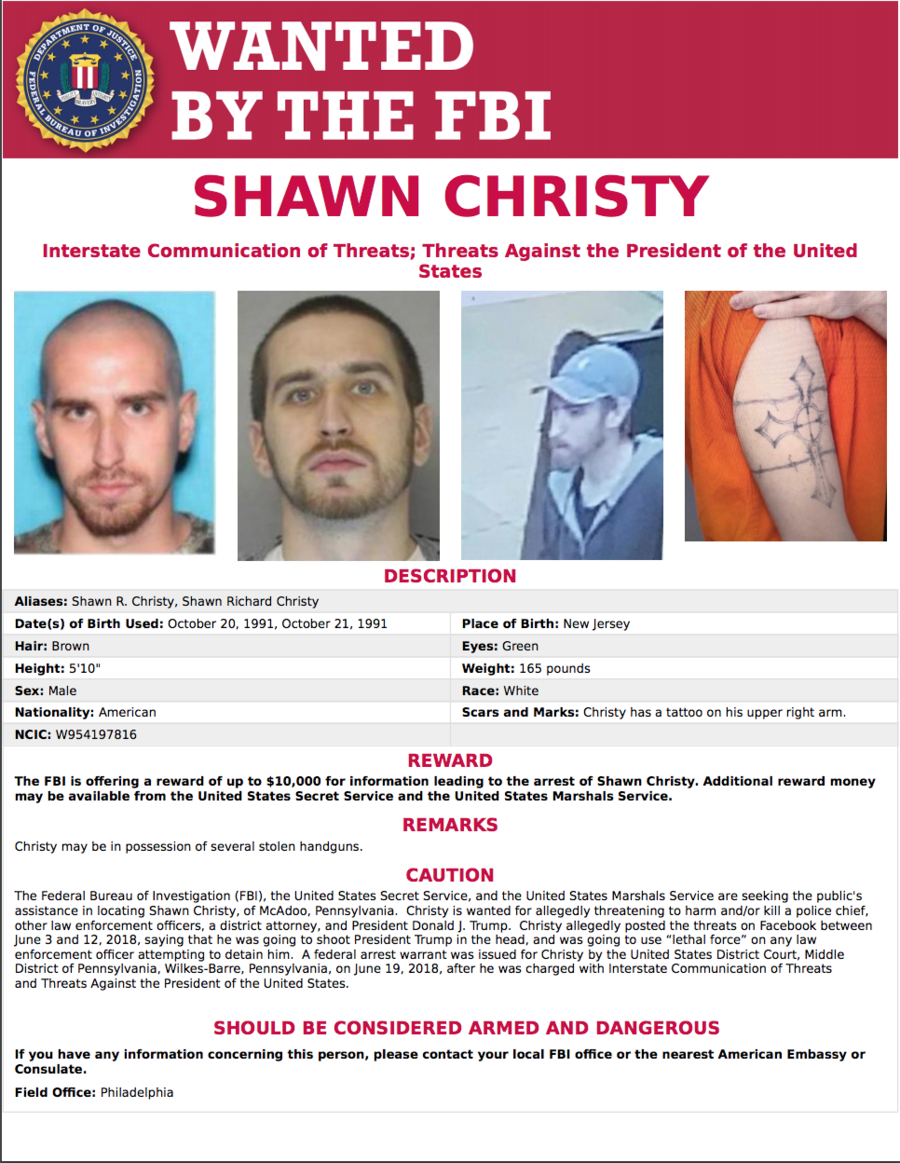 READ MORE: International manhunt launched for Brit who shot fellow national in the head in Amsterdam
"I can say without revealing too much information that there were times we've been close to him," Robert Clark from the U.S. Marshals Service told Newsweek. "This is a person who doesn't have to have human contact and can navigate his way and survive in the wilderness."
The manhunt has extended from the Canadian border in New York State as far south as Kentucky, and still Christy has evaded authorities. However, now, following the discovery of an abandoned, stolen truck in Mansfield, Ohio, a city of 46,000 residents, authorities have intensified their efforts, deploying canine units as well as patrols scouring the area on all-terrain vehicles (ATVs). The Madison school district was shut as a precautionary measure in case the manhunt turned violent.
Christy and his father were both convicted of harassing the Alaska-based attorney for former vice presidential candidate Sarah Palin, John Tiemessen, leaving crude voicemails, making incessant phone calls and sending spam emails that earned them both a year in prison for harassment.
When he was 17 years old, Christy reportedly believed he was in direct correspondence with members of the Palin family, Sarah and her daughter Willow, which spurred a long-time feud with Willow's husband, and former marine, Dakota Meyer.
"He never showed me the texts, but we talked a lot about it," his father Craig Christy told Newsweek. "It was a big thing in his life. Shawn is not the type to lie."
"We're just praying for him to turn himself in," his father added, saying that he last saw his son on June 30.
However, now that authorities have descended on the city of Mansfield, Christy's last known location, the manhunt may soon be over, while a leg injury could mean Christy may no longer be able to survive alone in the wilderness.
"I think I've shattered my knee during a MD getaway, so I've been slowed down a bit," the fugitive wrote in a September 13 Facebook post. "Stay safe, I have a mission to complete."
Think your friends would be interested? Share this story!