Bad singing, pepper spray & Russophobia: Top hits of US midterms' campaign cringefest (VIDEO)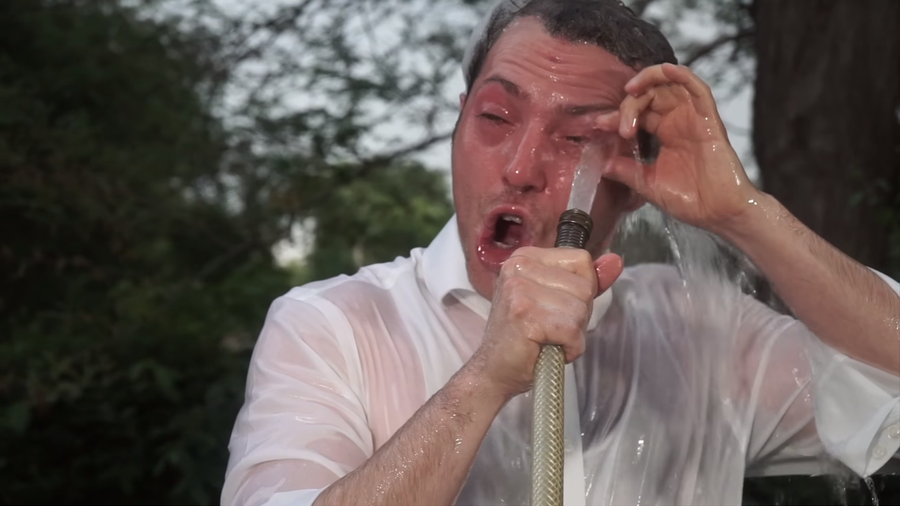 As the critical midterm elections move closer in the US, campaigning ads are often crossing over from of the realm of eye-catching, and straight into the bizarre. Here are some of this year's most cringeworthy hits.
With this year's midterms seen as a battle royale of the Democrat "blue wave" against the Republicans' tenuous legislative majority, every side is trying its hardest to stand out – and at times succeeds for all the wrong reasons. From ear-bleeding singing numbers, to dubious stunts, to good old opponent-bashing, to, obviously, Russia, every trick is fair game.
One ad was a literal dumpster fire: that's what Minnesota Democrat Richard Painter used as a backdrop while describing the "inferno raging in Washington," presumably meaning the Trump administration.
Levi Tillemann, another Dem from Colorado, says "Washington needs more doers and innovators," then innovatively pepper sprays himself to the face. His point is that you don't need guns to protect schools from mass shootings.
Singing politicians are nothing new – and almost never a good idea. Case in point: Dan Helmer, the Democratic candidate for Virginia, and his weird singing 'Top Gun' parody. There are a few issues with this ad, from bad acting to a muddy message, but the real zing is the song: "You've lost your centrist feeling, because you've been right-wing appealing," Helmer and his crowd deliver in a shaky choir to his Republican opponent Barbara Comstock, before flying off straight into the ranks of the worst campaign ads of all time.
Then there's the issue of simply bad presentation. West Virginia Republican Don Blankenship is reciting a monotonous attack on "Cocaine Mitch," meaning senior senator and fellow Republican Mitch McConnell, while, for some reason, holding up little twin girls. That was an ad for a primary Blankenship has since, perhaps understandably, lost.
Bizarre Trump sycophancy has found its way to this list, as well: Ron Desantis of Florida is seen reading bedtime stories to a child about the US President "draining the swamp," and teaching his daughter to "build the wall" with toy bricks.
But nothing hits the spot like some juicy Russophobia. A Democratic PAC has released what seems like a campaign ad for California Republican Dana Rohrabacher – but is, in fact a parody, apparently aimed at bringing him down for his supposed sympathies to Russia.
In it, a female voice with a surprisingly believable Russian accent reads out an endorsement of Rohrabacher by Russia, and later a personal "letter from Putin" is seen confirming the same. Because, obviously, Russia equals evil, and no-one thus endorsed can hope for a win in the US.
If you like this story, share it with a friend!