US postal worker admits stealing money from 6,000+ cards to feed 4 children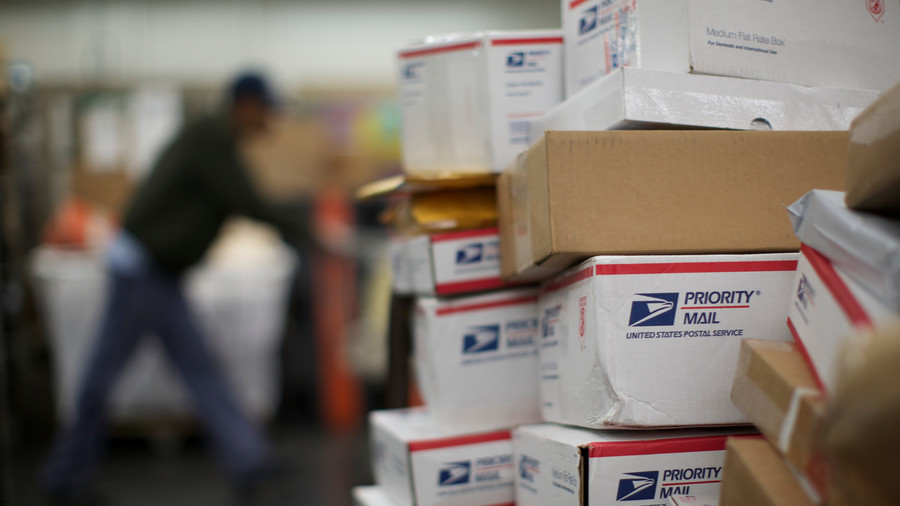 A mother-of-four who worked for the US postal service has admitted stealing more than 6,000 gift and greeting cards containing cash and checks in Wisconsin. She said she needed money to pay bills and take care of her children.
The residents of Wauwatosa in Milwaukee County, Wisconsin started complaining about not receiving their graduation, wedding, birthday and sympathy cards as early as last summer. The US Postal Inspection Service soon found out that the affected ZIP codes were assigned to one mail carrier, Ebony Lavonne Smith, 20. However, they failed to catch the thief for around six months.
In January, the inspectors finally decided to go to great lengths to track down the thief and prepared a special letter containing a test greeting card and a $20 bill for delivery in the Wauwatosa area. The envelope was fitted with a transmitter, which would send a signal if the letter was opened.
Smith was also placed under surveillance and a USPS supervisor saw her rifling through trays assigned to other delivery routes, grabbing greeting cards, which she then put in her tray. Shortly after that, when she was on her delivery route, the transmitter signaled. When the postal agents then approached her, they not only found the opened envelope and $20 bill in her purse, but also some 50 other greeting cards in her bag and her USPS vehicle.
Later, in July this year, a USPS vehicle that was sent to an auto-salvage yard was found to contain 6,625 greeting card envelopes and 540 personal checks, as well as 45 unopened cards. The vehicle had been assigned to Smith.
In September, the postal worker eventually entered a plea agreement and confessed to stealing all those cards. She claimed that she had needed money to pay her bills and take care of her four children, USA Today writes. It is unclear if the letters or any amount of money was provided to the intended recipients. The average mail carrier salary in Wisconsin is $16 per hour.
Like this story? Share it with a friend!