What about your workers? Amazon's Bezos gets grief for $2bn fund to help homeless & children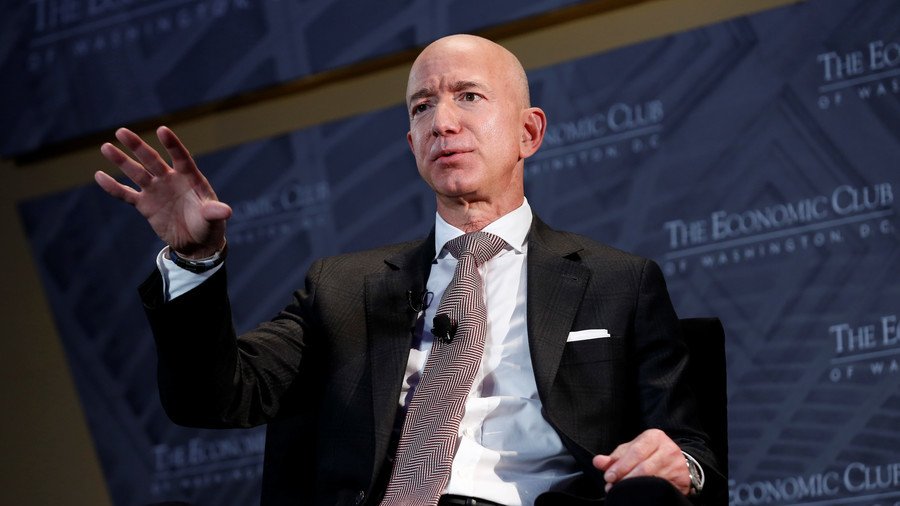 Amazon CEO and world's richest man Jeff Bezos has invoked Twitter wrath for seemingly an all-around commendable cause – setting up a charity fund to fight homelessness and create a preschool network for the underprivileged.
The so-called Day One Fund will be multi-billionaire businessman's most significant foray into philanthropy to date. The 2$ billion pledged by Bezos will be used to finance two separate funds to be created. The first one, "The Day 1 Families Fund" will provide grants to organizations and groups that help accommodate homeless families, while "The Day 1 Academies Fund" will run a network of Montessori-based nurseries in impoverished communities. Bezos was previously criticized for giving relatively little to charity.
Many on Twitter, however, did not hurry to heap praise on Bezos' new endeavor, pointing out Amazon's practices of underpaying its workers and forcing employees to work in stuffy warehouses without air conditioning.
Some resorted to the same argument as US President Donald Trump, who has attacked Amazon for not paying enough taxes and using US postal office as its "delivery boy."
Senator Bernie Sanders, who has been one of Amazon's most vocal critics, last week introduced the Stop BEZOS Act, aimed at placing a tax on big companies like Amazon and Walmart so they compensate the government for the benefits it has to pay their low-income employees.
"That's what a rigged economy is about," Sanders said, as he introduced the bill.
Many Twitter users agreed with that reasoning. "If billionaires like Bezos were properly taxed then we wouldn't need billionaires like Bezos to sweep in and 'rescue' people failed by our underfunded systems," one wrote.
Another brought up the fact that Amazon strong-armed the Seattle city council to abandon the plan to tax the company in order to raise funds for tackling the mounting homelessness crisis.
Seattle, where Amazon has its headquarters, has been plagued by the rising number of homeless residents for the past several years. Currently more than half of the homeless population in the King County are sleeping rough on the streets, due to the lack of shelters.
The Seattle City Council unanimously backed the proposed business tax, dubbed 'Amazon Tax', in May, only to back down a month later after Amazon halted the construction planning for a new high-rise in the city. The project cancellation could have potentially robbed the city of 7,000 new jobs.
While the online retail giant's presence made Seattle the fastest-growing big city in the US, it also has taken a toll on its residents, driving up rent prices, clogging traffic and overwhelming public transportation.
Like this story? Share it with a friend!
You can share this story on social media: