Playing both sides: Despite woke advertising, Nike donates big to GOP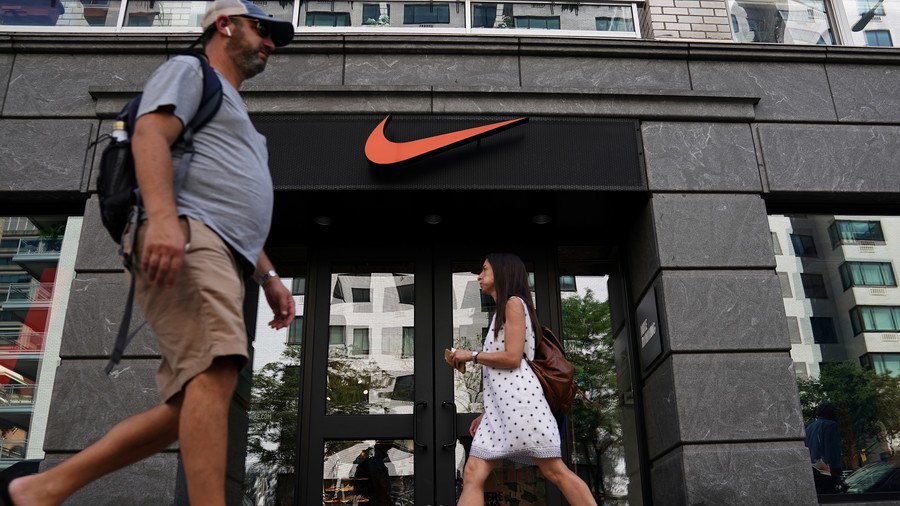 Despite a virtue-signaling ad campaign featuring anthem-kneeling NFL quarterback Colin Kaepernick, sportswear giant Nike donates more than three times as much money to Republicans as it does to Democrats.
Nike's employees and the company's own Political Action Committee gave $424,000 to Republicans and only $122,000 to Democrats this election cycle, according to the nonpartisan Center for Responsive Politics. Nike's contribution to the GOP tops even that of rival brand New Balance, a company whose CEO has been vocal and unapologetic about his support for President Donald Trump.
While Nike has donated more to Democrats in previous election cycles, the company has donated almost $1.5 million to Republicans over the last eight years, compared to just under $1 million to Democrats. While Adidas and Under Armor also make political donations, and favor Democrats, Nike's spend leaves them in the dust.
Nike's latest ad campaign, which features a solemn-faced Kaepernick, along with the text "Believe in something, even if it means risking everything," launched just over a week ago, and placed the sportswear company firmly on the 'woke' side of the American cultural and political divide.
Conservatives and Trump supporters called for a boycott, and some right-wing Nike owners even filmed themselves burning their beloved shoes in response. The company's shares dropped faster than Kaepernick after hearing "Oh say can you see," and President Trump weighed in, tweeting "What was Nike thinking?"
However, the PR gamble paid off. The Kaepernick ad has invaded every corner of the internet, and has been memed to death by both the right and the left. Nike's shares first dropped, then bounced back past their pre-woke levels.
"Nike's core customer wants them to take a stand on social issues," advertising analyst Matt Powell told the New York Post.
While those core customers are lacing up their Nikes for the next march against Trump, the company is using profits from their sales to fund the other side of the political divide, however.
Senator Orrin Hatch (R-Utah), who has spoken out against gay marriage and urged President Trump to pull out of the Paris climate agreement, received $12,300 from Nike this year. Senator Bob Corker (R-Tennessee), another union-bashing, tax-cutting opponent of gay marriage, received $5,000.
#Resistance members who might want to burn their Nike gear after reading this should beware. Burning synthetic trainers can release harmful gases into the environment, and is actually less woke than continuing to wear them.
Think your friends would be interested? Share this story!
You can share this story on social media: