California man arrested for trying to stab Republican Congress candidate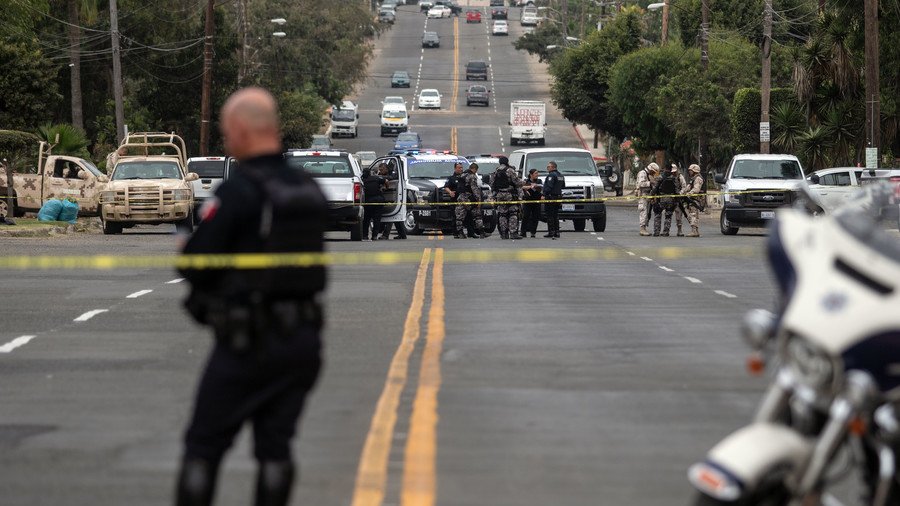 Alameda County police have arrested a knife-wielding man who reportedly attacked congressional candidate Rudy Peters with a switchblade after making "disparaging remarks" about the GOP.
The suspect in the assault on Peters, who was only referred to as "a political candidate for a local congressional seat" in the Alameda County Sheriff's Office report, has been identified as Farzad Fazel, 35.
The incident unfolded on Sunday as Peters, who is vying to represent California's 15th congressional district in the House of Representatives, was visiting the Castro Valley Fall Festival. Police was alerted to the attack in one of the vendor booths at about 3:45 pm. As officers rushed to the scene, the alleged stabber had already fled.
Citing accounts by eyewitnesses, police say that Fazel had been leveling "disparaging remarks" at Peters over his political affiliation and bashing other Republican officials
A verbal argument preceded a physical altercation, during which the suspect allegedly pulled out a knife and attempted to thrust it into Peters. According to police, "no serious injuries" have resulted from the incident. The outcome of the brawl might have been worse had the switchblade not malfunctioned.
Fazel was on a run not for long and was located and apprehended "a short time later" with the switchblade in his possession. He was taken into custody and charged with felony assault, criminal threat, brandishing a weapon and possession of a knife.
Peters is running against Eric Swalwell, the Democrat who currently represents the district. Swalwell praised the police for their swift action while denouncing the attack.
"I'm glad to hear Mr. Peters is okay. But it's NEVER okay to use violence to settle political disagreements (or any disagreement)," Swalwell tweeted after the news of Fazel's capture have surfaced.
On Sunday, my opponent @PetersCongress was attacked at his campaign booth in Castro Valley. I'm glad to hear Mr. Peters is okay. But it's NEVER okay to use violence to settle political disagreements (or any disagreement). Fortunately, @ACSOSheriffs arrested the suspect.

— Eric Swalwell (@ericswalwell) September 11, 2018
Local news outlets have reported on the attack and the arrest, but they have largely flown under the radar of national media, with a few exceptions.
Another violent Leftist tries to hurt a Republican. Can you even imagine how many "Rising Tide of Republican Violence" headlines we'd have if people on the Right were so routinely violent? https://t.co/KNUNSUiGqE

— Jesse Kelly® (@JesseKellyDC) September 11, 2018
The attempted stabbing comes as political sentiment in the US is growing increasingly partisan ahead of the midterm elections in November. Last month, the authorities arrested several people for making death threats to Republican lawmakers. One of those threatened was Rep. Steve Scalise (R-Louisiana), who was shot and seriously wounded last year when an angry Democrat attacked Republican lawmakers at a congressional baseball practice.
In July, a man was arrested for threatening to "assault and murder" Republican Congresswoman Diane Black, running for governor in Tennessee.
Like this story? Share it with a friend!
You can share this story on social media: