'ICC is dead to us': US to use 'any means' to shield citizens & allies from war-crime probes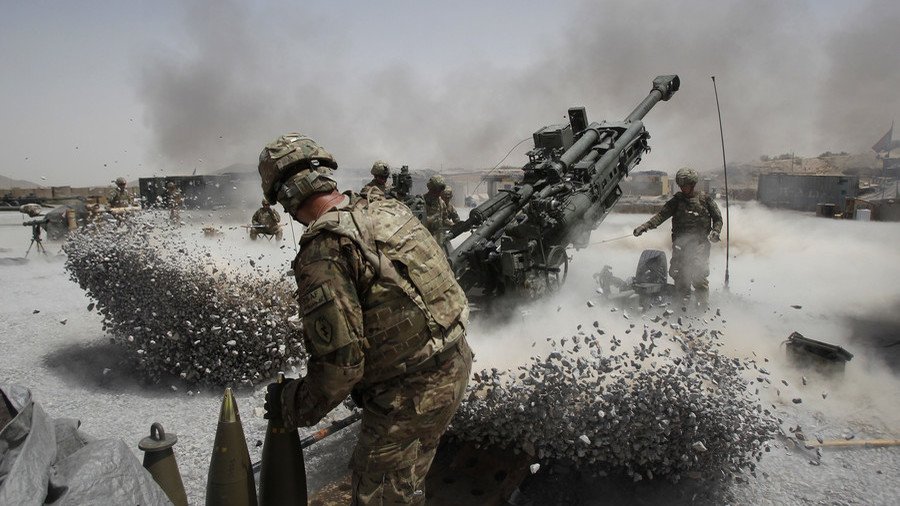 The US will fight back using any means necessary if the International Criminal Court ever dares to probe an American or Israeli, and will punish those who cooperates with war-crime investigations, John Bolton is set to announce.
"The United States will use any means necessary to protect our citizens and those of our allies from unjust prosecution by this illegitimate court," Donald Trump's national security adviser, John Bolton, is expected to say, according to a draft speech seen by Reuters. "We will not cooperate with the ICC. We will provide no assistance to the ICC. We will not join the ICC. We will let the ICC die on its own. After all, for all intents and purposes, the ICC is already dead to us."
READ MORE: Afghanistan war crimes probe a sham and cover-up for US
The vigorous speech, titled 'Protecting American Constitutionalism and Sovereignty from International Threats,' according to the Washington Post, will be delivered to a conservative group in Washington on Monday.
The Trump administration will retaliate if the ICC proceeds with a formal investigation into alleged war crimes committed by US forces in Afghanistan. The ICC is considering an official probe after it received 1.17 million allegations from Afghan citizens of atrocities at the hands of the Taliban, local security forces and warlords, as well as the US-led coalition.
In addition, Bolton will vow to protect all American allies from similar probes – in particular Israel, which is being accused of perpetrating war crimes against Palestinian civilians. "The United States will always stand with our friend and ally, Israel,"says Bolton's draft text.
The potential US sanctions against judges, prosecutors and those who cooperate with such a probe might include banning those individuals from entering the US, freezing their assets, and trying them in American courts.
The United States (as well as Russia) signed but never ratified the 2002 Rome Treaty that established the International Criminal Court. The body has since been widely criticized as a "political tool," especially after The Hague-based court failed to examine NATO's illegal intervention and bombings of Belgrade in the case of the former Yugoslavia, instead only going after former president Slobodan Milosevic. Nevertheless, the US exerts some influence over the court via European governments, which are dominant in the administration of the ICC. So, even if the ICC were to launch a probe, let alone find US forces guilty of war crimes, it is doubtful that Washington would take any notice of such rulings.
Think your friends would be interested? Share this story!
You can share this story on social media: