Twitter transforms Trump into penguin in latest social media challenge (PHOTOS)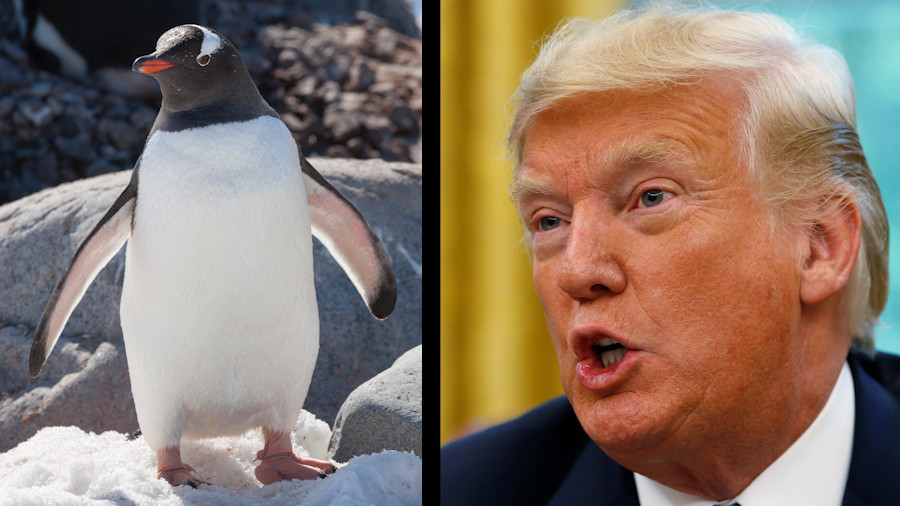 While US President Donald Trump is busy playing down explosive allegations about how his White House functions, online satirists are busy replacing him with photoshopped penguins.
It all started on Thursday evening when popular comedian, writer, director and satirist Armando Iannucci – responsible for such comedic masterpieces as 'I'm Alan Partridge,' and 'The Thick of It' – tweeted a proposal to his Twitter followers.
Naturally, Twittizens wasted no time in firing up Photoshop in a bid to outdo each other in deriding the US president in as creative a fashion as possible, with many choosing world leaders from some of the most powerful nations on Earth to act as a comedic foil to the gigantic penguins.
Meanwhile others chose even more surrealist interpretations of the challenge.
Twitter continues to fill up with the bizarre photoshopped scenes. The latest efforts can be seen by checking out #ReplaceTrumpWithAPenguin.
Like this story? Share it with a friend!