2 killed, 11 injured in mass shooting at Madden video game tournament in Jacksonville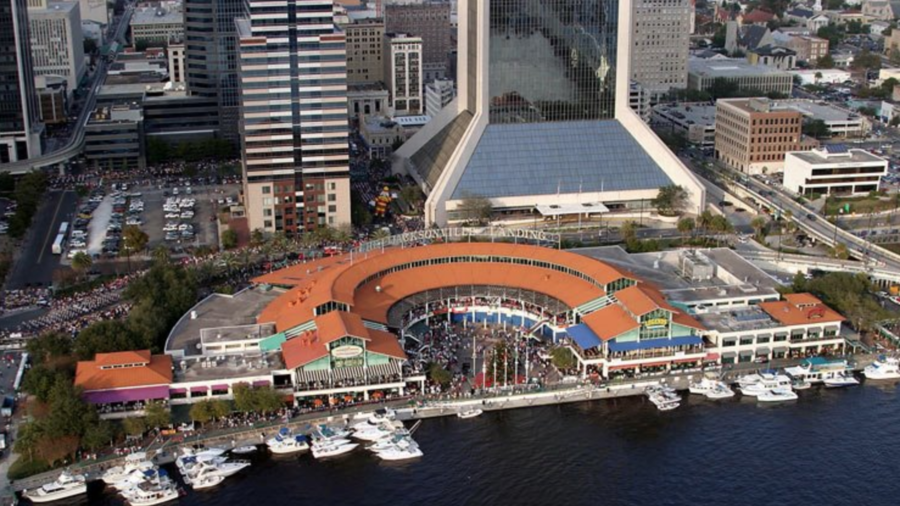 Two people have been killed and 11 are being treated after a shooting at a video game tournament in Jacksonville, police have confirmed. The shooter, who witnesses say was a losing participant, has committed suicide.
"There were three deceased individuals at the scene, one of those being the suspect, who took his own life," the sheriff's office said. Eleven victims who suffered injuries in the shooting, including nine with gunshot wounds, have been transported by JFRD to area hospitals and are currently in "stable" condition.
READ MORE: 'He lost & went crazy': Witnesses describe killing spree at Florida video game tournament
Officers arrived at the scene at Chicago Pizza at 1:36 pm, about two minutes after reports about gunshots at the Madden 2019 gaming tournament were first received. Authorities immediately locked down the business while proceeding with evacuations. Shortly afterwards, bomb squad and SWAT team units arrived to sweep the area.
"The single suspect, in this case, is a white male, and this is pending confirmation, but we believe the suspect to be 24-year-old David Katz from Baltimore, Maryland," Jacksonville sheriff Mike Williams said, noting that the FBI is assisting with the investigation in Baltimore.
WATCH: Start of shooting at Madden tournament in Jacksonville captured on VIDEO
"We know that the suspect used at least one handgun to commit this act," the spokesman noted, adding that police have also located and impounded the suspect's vehicle. Authorities are now trying to identify where the suspect had spent the night. Police are also looking for additional videos from the crime scene to assist with the investigation.
The shooter was a participant of the tournament who lost, according to Steven "Steveyj" Javaruski, another competitor. Authorities have yet to establish the exact motive behind the senseless violence, but the sheriff's office confirmed that, indeed, the "suspect was there for the competition."
Meanwhile, a chilling video of the event emerged online that appears to have gunshots in the background.
As the situation unfolded, the Sheriff's Department tweeted that "we are finding many people hiding in locked areas at The Landing," asking those individuals to "stay calm" and "remain hidden...we will get to you, please don't come running out."
Florida Governor Rick Scott tweeted that he has been in contact with Jacksonville Sheriff Michael Williams. President Trump has also been briefed on the shooting, White House Press Secretary Sarah Huckabee Sanders said.
The shooting took place at Jacksonville Landing, an entertainment complex on the St. Johns River which includes waterfront restaurants and an indoor shopping mall. The incident comes just two days after one person was killed and two others injured in a shooting at a high school football game in Jacksonville.
Think your friends would be interested? Share this story!