'Patriot or warmonger?' McCain's track record comes under public scrutiny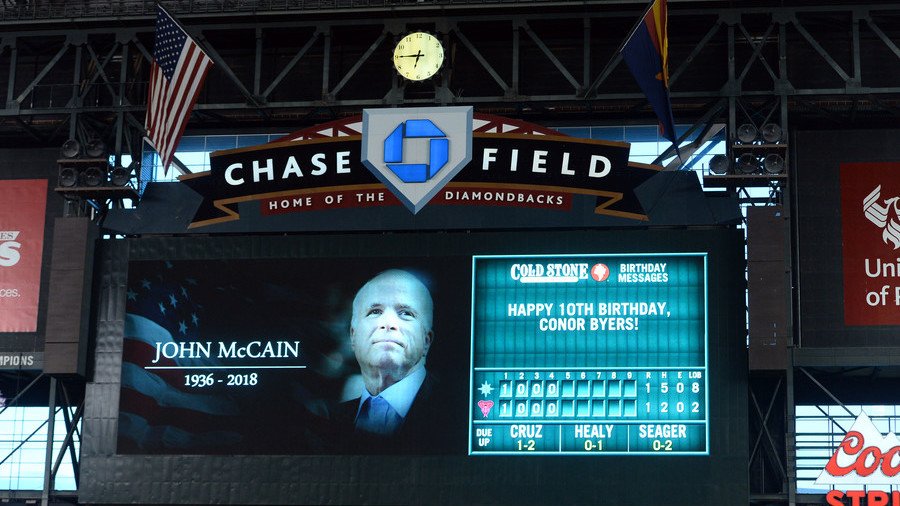 The death of John McCain caused mixed feelings and triggered a heated debate over the American values represented by the Republican. While some commended McCain's patriotism, others questioned his moral integrity.
Following the announcement of 81-year-old John McCain's death, the public took to social media to express their condolences and share mixed feelings about the Republican's life and deeds. Amid an endless outpouring of sympathies for the McCain family, some chose to challenge the massive praise McCain received posthumously.
'Hero representing best US ideals': Politicians & public figures praise McCain's legacy
In his 36 years of service in Congress, McCain had acquired a reputation as a maverick Republican who was not shy about throwing American troops in harm's way. Over the years, McCain advocated for military intervention in a number of countries including Bosnia, Kosovo, Georgia, North Korea, Iraq, Afghanistan, Iran, Syria, Kuwait, Libya, Nigeria, and Mali.
McCain also adamantly lobbied against Russia and China – policies which some Twitter users found confrontational and potentially disastrous.
Calling him a 'warmonger,' some users recalled McCain's rendezvous with Syrian militants and even accused him of conspiring "with Hillary and Obama to create ISIS." Others directly accused the deceased senator of pursuing his ideals at the cost of entire nations and wanting "to wipe Syria, Iran, Iraq, Palestine, and Vietnam off the map."
"If you are a non-interventionist, you should already know that McCain was a war monger, in the pocket of military industrial complex and is responsible for hundreds of thousands of dead. He meddled for war in the Middle East and Ukraine. He was an evil, entitled, heartless man," one user tweeted.
Amid the torrent of praise from acting and former politicians as well as public figures, some people claimed that, while McCain was a useful "tool" of the GOP, his public image and policies nonetheless tarnished the entire Republican party's reputation.
Think your friends would be interested? Share this story!
You can share this story on social media: