Stomach-churning VIDEO captures moment robbers mowed down victim in $75k smash & grab theft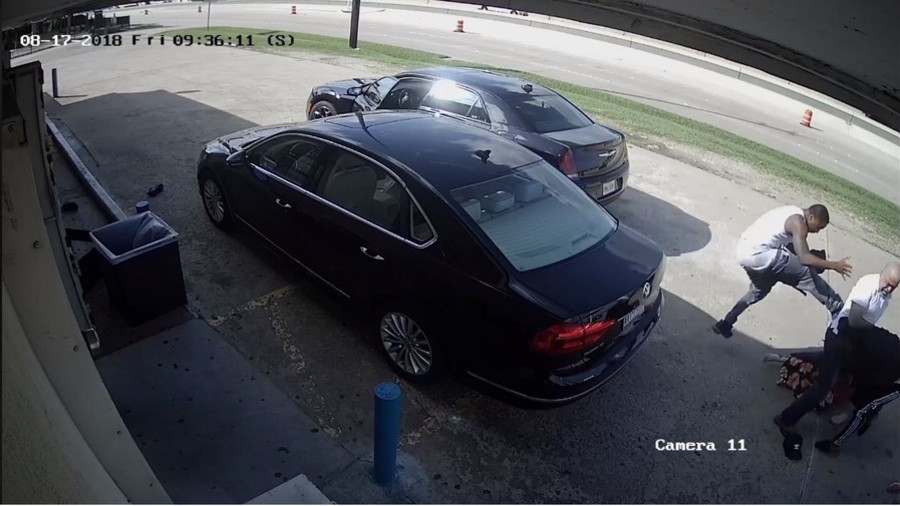 CCTV footage of a vicious mugging has been released by Texas police showing thieves assaulting a woman carrying $75,000 in cash. The victim is in a critical condition after being run down by a getaway vehicle after fighting back.
Three people have now been arrested following the attack in broad daylight last Friday. The latest suspect, a bank employee, has been identified by Harris County Police as Shelby Taylor Wise.
Constables arrested a Third suspect today in the violent robbery from last Friday! Shelby Taylor Wise will now too face justice. pic.twitter.com/tFeo6UrWZz

— Mark Herman, Harris County Constable Precinct 4 (@Pct4Constable) August 21, 2018
Wise is accused of being an accomplice to a planned robbery which saw two men approach and assault a woman who had just withdrawn $75,000 from a Wallis State Bank, reported Chron news.
Footage of the attack has been released by Harris County Police. It shows the violent attack outside a Texas petrol station during which a masked assailant jumps from a 4x4 vehicle and attempts to wrestle the bag of cash from the woman.
When the woman fights back the driver of a second vehicle joins in the assault by stamping on the back of the man, believed to be the woman's husband, after he came to her defense.
The second attacker can then be seen reversing his getaway vehicle over the pair when they continue to cling on to the bag containing the $75,000.
Two men, Davis Mitchell and Travonn Johnson, have since been arrested in connection with the assault. The unnamed female victim was taken to a local hospital where her condition was described as "critical," by police.
Like this story? Share it with a friend!