Twitter freaks out over Russian-made telecom equipment installed in WH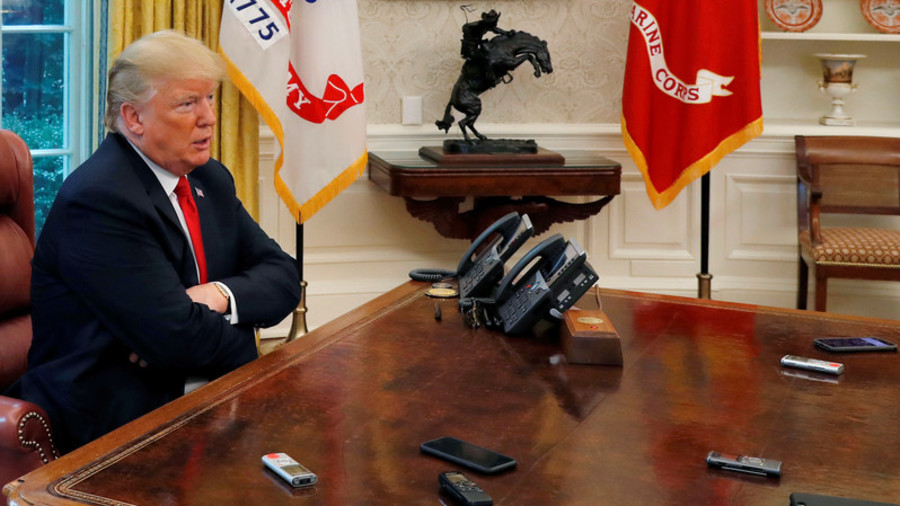 Twitter has exploded after learning that the White House uses Russian-supplied equipment for encrypted communication between Moscow and Washington. The hotline, however, has been in use for more than half a century.
An article revealing the provenance of the direct line was published in Russian media on Thursday, stating that part of the state-owned tech company Rostec had developed an encrypted communication complex to connect Moscow and Washington.
Screenshots of an article that was apparently Google-translated from Russian into English were posted on Twitter by Olga Lautman, who calls herself a freelance investigative journalist. The post has attracted more than 100 comments and was retweeted around 800 times as of Thursday morning.
While some social media users sought confirmation or just could not believe the news, others rushed to say it was clearly evidence of the Kremlin at work in the heart of the US administration.
There were more calm voices in the avalanche of reaction, however, with some suggesting that the Russian president is "just trolling us."
Some conspiracy theorists will likely claim that the use of Russian-made telecommunications equipment for the hotline between the two world powers constitutes more "proof" for the Mueller investigation.
But did Russians indeed sneak into the US president's residence to install their special spying tools? Actually, no, and only a few people took note of the fact that the line has actually been functioning since its installation in 1963, during the Cuban missile crisis.
The Russian-made equipment for the hotline was tested by US specialists and recommended for use, a Rostec official told Ria Novosti. "Russian-made equipment has been used exclusively ever since the hotline came about," he said.