Plane blows out tires at New Jersey airport, makes emergency landing in New York
Published time: 21 Aug, 2018 17:01
Edited time: 22 Aug, 2018 11:37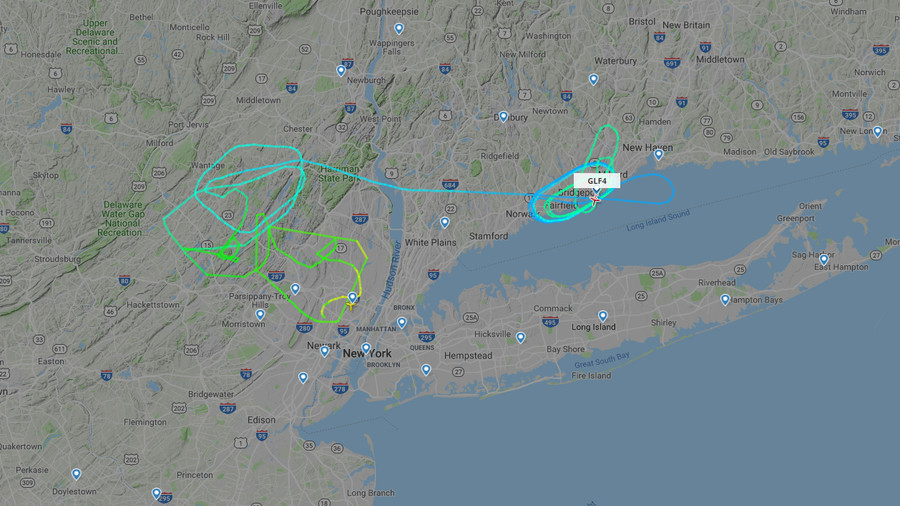 A private jet carrying rapper Post Malone has made a successful landing in New York after it had blown out two of the tires during takeoff in New Jersey.
The plane reportedly took off around 10.50 am on Tuesday from New Jersey's Teterboro Airport, bound for London Luton Airport in the UK. Two of the aircraft's tires blew off, and the plane has been circling for hours.
It was eventually routed to the Stuart International Airport in New York, where it landed just before 4 pm local time.
The aircraft is a Gulfstream IV, a small jet used for business and private flights. Rapper Post Malone was among the plane's 12-16 passengers, according to Politico New Jersey Bureau Chief Ryan Hutchins and the rapper's manager.
The plane was expected to make a crash landing at Teterboro around noon, but was diverted to Westfield-Barnes. The plane might have been circling to deplete its gas tanks in order to minimize the risk of fire on landing.
Like this story? Share it with a friend!