'Career over!' Trump raps Gov. Cuomo over 'greatness' gaffe, compares it to Clinton's 'deplorables'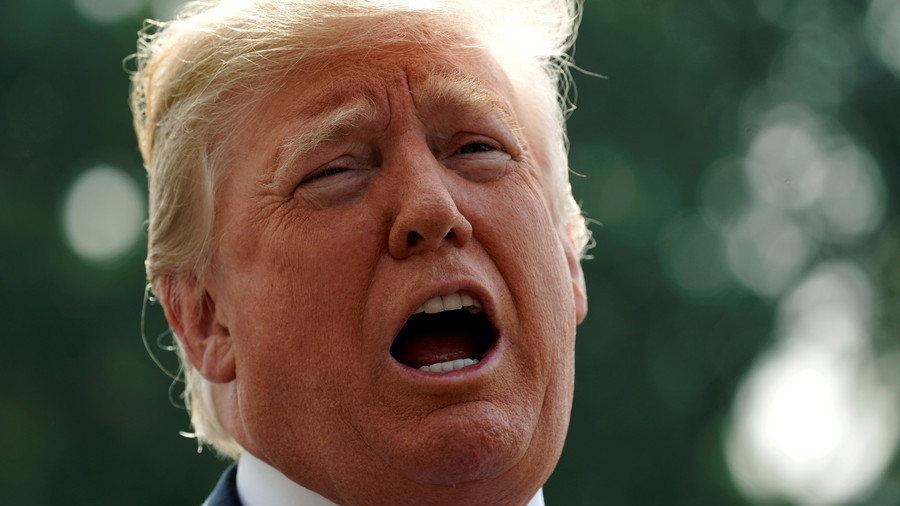 President Donald Trump has called out New York Governor Andrew Cuomo for saying that America was "never that great," asking his followers if it was as bad or worse than Hillary Clinton calling his supporters "deplorables" in 2016.
Trump's response comes after Cuomo told the crowd at a women's rights event on Wednesday that "we're not going to make America great again, it was never that great." Cuomo went on to explain that greatness would only be reached when "every American is fully engaged...when discrimination and stereotyping against women... is gone."
It wasn't surprising that Trump had something to say about Cuomo's comment, given that it called out his 2016 presidential campaign slogan and that Cuomo is the governor of Trump's home state.
"Which is worse, Hightax Andrew Cuomo's statement...or Hillary Clinton's 'deplorables' statement?" Trump asked on Twitter, referring to a comment made against his supporters by his former rival in the 2016 presidential race.
"I say Andrew's was a bigger and more incompetent blunder. He should easily win his race against a Super Liberal Actress, but his political career is over!" he added, referring to 'Sex and the City' actress Cynthia Nixon, who is challenging Cuomo in Democratic primaries.

Trump's critics were quick to blast the president's comments, with one #Resistance activist accusing him of both projection and false humility.
Cuomo himself chimed in, accusing Trump of "hiding behind tweets & ripping babies from their mothers arms."
"America is great because it rejects your hate-filled agenda of bigotry & sexism," the governor added.
Cuomo actually offered a clarification of his earlier words on Friday morning, calling them "inartful."
"I want to be very clear: Of course America is great and of course America has always been great," he said in a conference call with reporters.
Even the liberal-leaning Daily Show poked fun at Cuomo on Friday, even if their version of American greatness was definitely tongue-in-cheek.
Think your friends would be interested? Share this story!