White House apologizes over wrong African-American jobs claim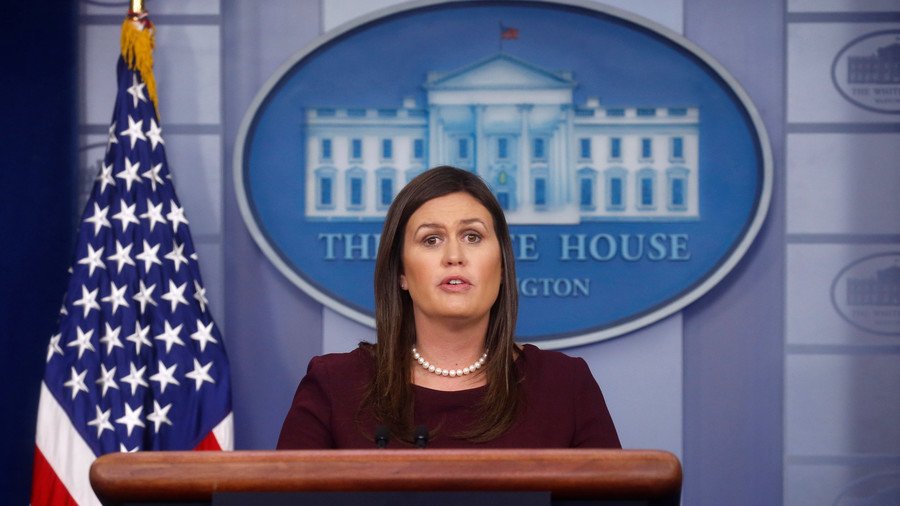 White House Press Secretary Sarah Huckabee Sanders has backtracked on her claim that the Obama administration created just 195,000 jobs for African Americans, after it emerged that the actual figure is closer to three million.
READ MORE: CNN's Acosta spars with Sanders after she refuses to repeat that 'press are not enemy of the people'
President Donald Trump's spokeswoman argued on Tuesday that this administration had added 700,000 new jobs for African Americans in his first 18 months in office, compared to only 195,000 for eight years under President Barack Obama. This meant, Sanders said originally, that Trump had "already tripled what President Obama did in eight years."
Correction from today's briefing: Jobs numbers for Pres Trump and Pres Obama were correct, but the time frame for Pres Obama wasn't. I'm sorry for the mistake, but no apologies for the 700,000 jobs for African Americans created under President Trump https://t.co/EXGvbliwlS

— Sarah Sanders (@PressSec) August 15, 2018
Except that wasn't true: the Obama administration oversaw the creation of 2.9 million African-American jobs over the eight years. A NPR fact check found the figure Sanders was quoting came from adding the two 20-month stretches following Obama's election in 2008 and re-election in 2012, but ignoring the period in between.
The misinformation originated with the White House's Council of Economic Advisers (CEA), which posted data showing changes in minority employment 20 months after the last three election cycles.
Sanders then did what appears to be a first for a member of an administration fond of branding information 'fake news' – she admitted her mistake and issued an apology.
READ MORE: 'She's a lowlife!' Trump explodes over former aide Omarosa's claims of his 'racist' rants
The press secretary had given the misleading statistic in response to questions from reporters on Tuesday about claims from former White House aide Omarosa Manigault Newman that Trump had used racial epithets on the set of his reality show 'The Apprentice'.
READ MORE: Trump calls fired Omarosa a 'dog' in new furious tweet
Sanders said that she has never heard Trump use the "N-word," and cited the administration's economic policies as proof that Trump was not a racist.
Think your friends would be interested? Share this story!
You can share this story on social media: