'She's a lowlife!' Trump explodes over former aide Omarosa's claims of his 'racist' rants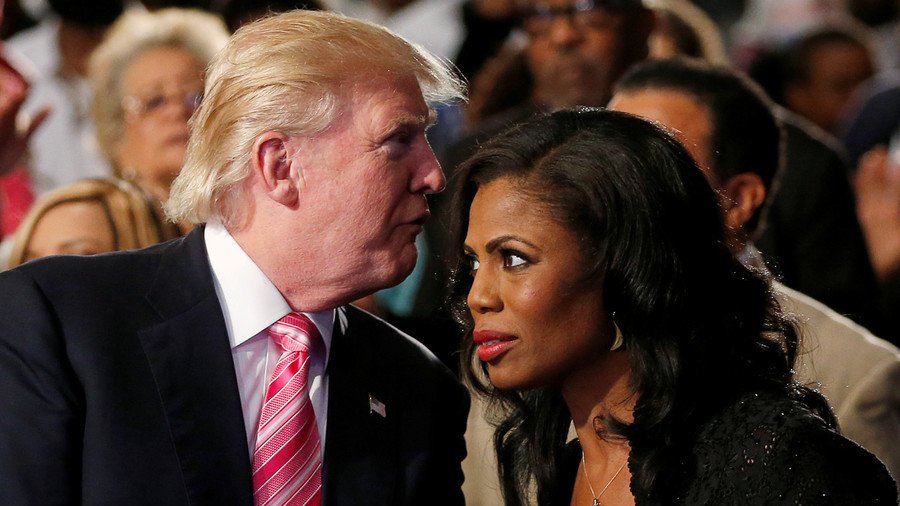 President Trump has called his former aide Omarosa Manigault Newman a "lowlife," after the former contestant on the Apprentice reality tv show, in her upcoming memoir, accused the US leader of being racist.
"Lowlife. She's a lowlife," Donald Trump said Saturday, after being asked by a New York Times correspondent if he feels "betrayed by Omarosa?"
After her abrupt dismissal last December, Newman wrote 'Unhinged: An Insider Account of the Trump White House,' her memoir in which she claims Trump used the "N-word" when he hosted the reality show. The aide was referring to a long-rumored but yet-to-surface recording of Donald Trump that, she argues in her book, might have cost her job at the White House.
"On this phone conversation, I was told exactly what Donald Trump said — yes, the N-word and others in a classic Trump-goes-nuclear rant — and when he'd said them," Newman says in her book, according to excerpts.
On Friday, she told National Public Radio that she'd heard the tape personally. In addition to the racism allegations, in 'Unhinged', which is due to hit store shelves next week, she also reveals that Trump's re-election campaign offered her a contract in exchange for a non-disclosure agreement after her ouster from the White House for "serious integrity issues."
Before Trump accused Newman of being a "lowlife," White House press secretary Sarah Sanders dismissed the content of the claims revealed in the book.
"Instead of telling the truth about all the good President Trump and his administration are doing to make America safe and prosperous, this book is riddled with lies and false accusations," Sanders said in a statement. "It's sad that a disgruntled former White House employee is trying to profit off these false attacks, and even worse that the media would now give her a platform, after not taking her seriously when she had only positive things to say about the President during her time in the administration."
Think your friends would be interested? Share this story!
You can share this story on social media: