Trump trolls 'Democrat Party leader' Maxine Waters with birthday wish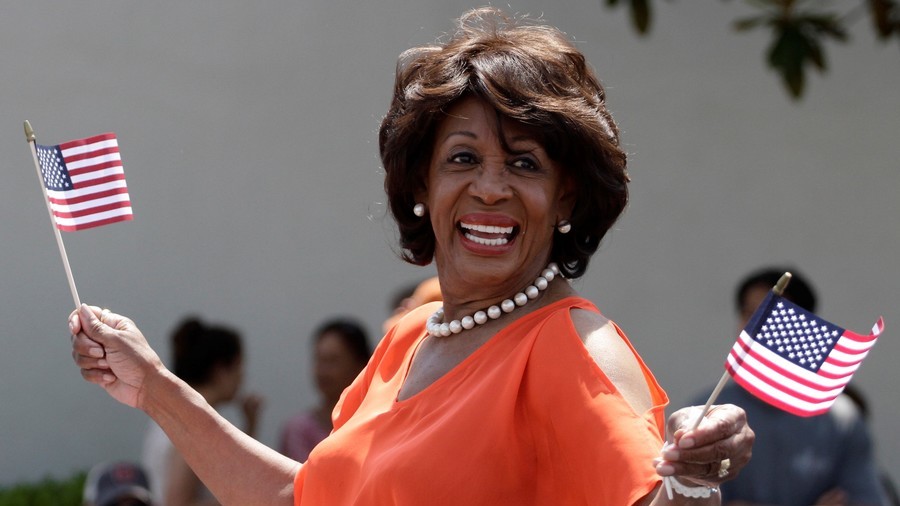 US President Donald Trump has used the 80th birthday of 'crazy' Maxine Waters to troll the outspoken Democrat, with whom he has been locked in a war of words throughout his administration.
The US congresswoman turned 80 on Wednesday and she revealed to MSNBC that her biggest birthday wish would be to see Donald Trump removed from office.
Trump shot back with a sarcastic birthday message for the Californian politician. His thinly veiled jibe came on the back of earlier posts in which he labeled Waters "crazy,""unhinged" and an "extraordinarily low IQ person."
READ MORE: God is on our side! Maxine Waters calls on restaurants, gas stations to boo Trump admin
Waters rose to prominence in 1991 for her denouncement of police officers involved in the beating of Rodney King. Last year, she was at one point the subject of much online ridicule after she suggested that Putin had invaded Korea.
The Democrat has a history of speaking out against the 45th US president, repeatedly calling for him to be impeached. In June, Waters appeared on MSNBC to tell US citizens to "turn on" and "harass" members of the Trump administration.
"They're not going to be able to go to a restaurant. They're not going to be able to go to stop at a gas station. They're not going to be able to shop at a department store. The people are going to turn on them. They're going to protest and they're going to absolutely harass them," she said.
Following her appearance, Waters was accused by some of trying to incite a riot. She has yet to respond to Trump's birthday greeting, but it's surely only a matter of time.
Think your friends would be interested? Share this story!