Jury orders Monsanto to pay California man $289mn in 'probably carcinogenic' Roundup trial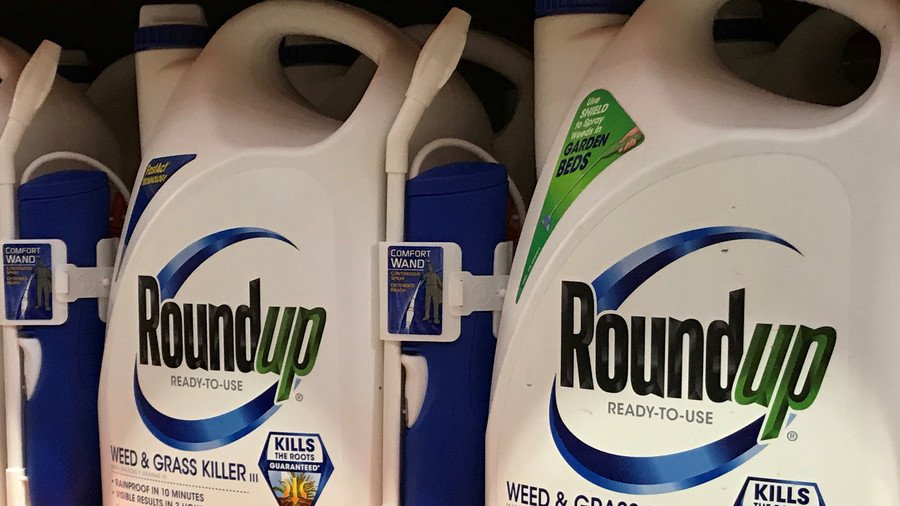 A groundskeeper who developed non-Hodgkin's lymphoma after using Monsanto's weed-killers for years is entitled to $39 million in compensation and $250 million in punitive damages, a California jury has decided.
The jury at the Superior Court of California in San Francisco deliberated for three days before agreeing that Monsanto had failed to warn DeWayne Johnson, 46, and other consumers of the herbicide's cancer risks.
Johnson filed the lawsuit in 2016, alleging that Monsanto's Roundup and Ranger Pro herbicides are responsible for his cancer. The trial was expedited because his doctors said he was unlikely to survive past 2020.
As part of his duties as groundskeeper at a California school, Johnson used Roundup between 20 and 40 times a year, sometimes "hundreds of gallons" at a time, according to his lawyer. Two years after starting his job, he was diagnosed with the aggressive cancer.
Monsanto has denied that glyphosate, the key ingredient in both Roundup and Ranger Pro, causes cancer. The company has cited scientific studies going back decades that showed the chemical safe for use by humans.
After labeling glyphosate a "possible human carcinogen" in 1985, the US Environmental Protection Agency (EPA) reversed its position on the chemical in 1991. The EU Food Safety Authority said in 2015 that peer review experts, with only one exception, consider glyphosate "unlikely to pose a carcinogenic hazard."
The World Health Organization's cancer research agency classified glyphosate as "probably carcinogenic to humans" in 2015, but said there was "limited evidence of carcinogenicity in humans for non-Hodgkin lymphoma" based on studies from US, Canada and Sweden published since 2001.
Monsanto was acquired by the German agrochemical giant Bayer AG in June, in a merger deal valued at $66 billion.
Speaking to reporters after the verdict, Monsanto VP Scott Partridge said that the company will appeal and continue to "vigorously defend" the herbicide. "The verdict today does not change the science," Partridge said.
Think your friends would be interested? Share this story!
You can share this story on social media: