'It's bad and you should feel bad': NPR blasted for interviewing white nationalist Jason Kessler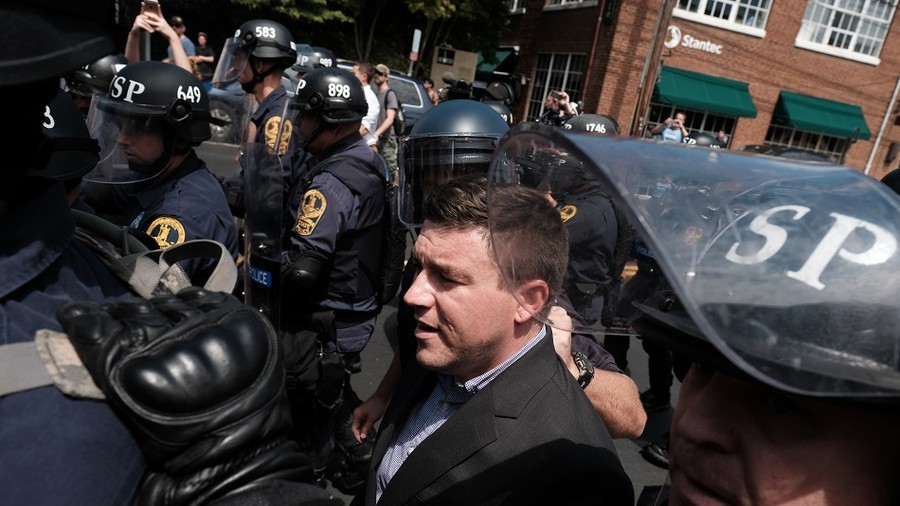 National Public Radio is facing a storm of criticism from left-leaning journalists after airing an interview with Charlotesville rally organizer Jason Kessler, not so much over what he said but that he got to speak at all.
An interview with Kessler, which ran just under seven minutes, was aired Friday on NPR's Morning Edition. Within hours, it was angrily denounced by ThinkProgress, which accused NPR of giving Kessler a platform to "peddle junk 'race science'" and of "implying" moral equivalence by following it up with an interview with a Black Lives Matter activist.
"We continue to watch whiteness work," tweeted another Black Lives Matter organizer, DeRay McKesson, saying NPR treated Kessler "as if white supremacy is a legitimate policy position."
Responding to the criticism, Noel King, who conducted the interview, argued that she is biracial, her producer is black, and the Morning Edition team is "notably diverse."
King did receive a compliment or two for her handling of Kessler.
At one point, she asked Kessler for an example of racial differences, and he responded by citing IQ rankings.
"There is enormous variation between individuals, but the IQ testing is pretty clear that it seems like Ashkenazi Jews rate the highest in intelligence, then Asians, then white people, then, uh, Hispanic people and black people," Kessler said.
King reacted by dismissing the work of Charles Murray, the scientist Kessler referenced, as "debunked" and "deemed racist by many."
For most critics, however, that was not good enough – nor was prefacing what Kessler said with "some of what you're about to hear is racist and offensive." That Kessler was allowed to speak at all was unpardonable.
Kessler, who was involved in Occupy Wall Street protests in 2011, gained notoriety in August last year when he organized a "Unite the Right" rally in Charlottesville, Virginia. Police failed to separate the rally-goers and counter-protesters, leading to clashes in which dozens were injured. Later in the day, one of the rally-goers drove his car into the crowd of counter-protesters, killing 32-year-old Heather Heyer and injuring 19 others. He has been charged with a hate crime.
Kessler's application for another rally in Charlottesville was denied, but he was granted a permit for a protest outside the White House on Sunday.
Like this story? Share it with a friend!