Hello, Russia! Here's a nice letter for your president, and a bird-flip from the US State Department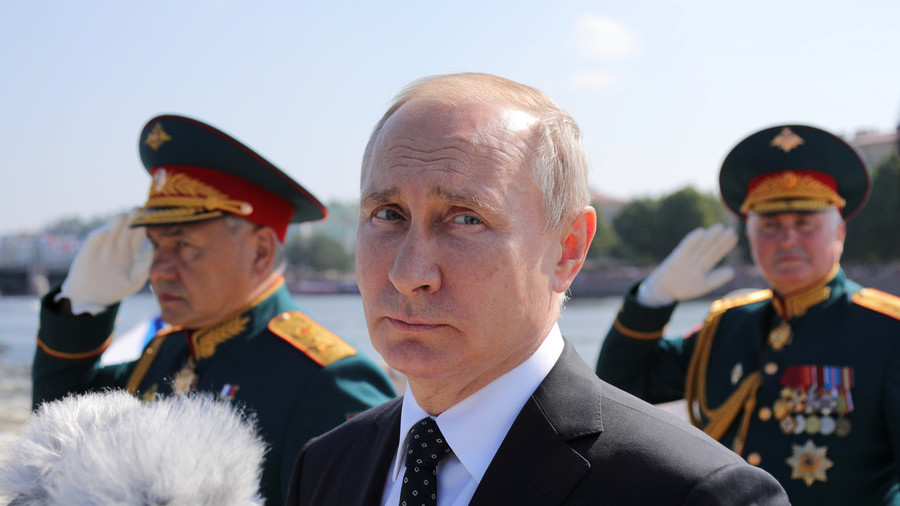 Wednesday was a day of mixed signals coming to Russia from the US. Hours apart, the Kremlin got two letters, one calling for closer ties and one notifiying more trade sanctions, imposed on what Moscow sees as a flimsy pretext.
A letter was brought to Moscow by Senator Rand Paul. In it, President Donald Trump reportedly suggested to President Vladimir Putin that the US and Russia should engage on issues like terrorism, legislative dialogue and cultural exchanges. Trump loves nice letters, for sure.
Meanwhile Trump's state department announced that, starting August 22, a big chunk of bilateral trade would be stopped because the US was convinced that Russia was guilty of the Skripals poisoning. It said more draconian sanctions would follow, unless Russia allows international inspectors to wherever the US wants them to visit and pledges not to kill its citizens with chemical weapons anymore. Russia already said it won't, which is understandable, considering that, from its point of view, the Salisbury affair in Britain was most likely a frame-up.
So, what exactly was Russia supposed to read from these developments? The White House probably meant it as "see, we'll be tough on your bad behavior, but may change our mind if you stop defying us." But it was probably read quite differently in Moscow, especially after the state department stressed that the sanctions were "a question not of Russia policy per se but of implementing laws that Congress has put in place".
If anything, the Kremlin was probably reinforced in its conviction that nothing US officials say should be taken as important, compared to the actual policies. Which, as it happens, have been pretty hostile to Russia under the Trump administration, despite what the #Resistance conspiracy theories say about the US president's relations with the Russian government. From delivering lethal arms to Ukraine to threatening the Nord Stream 2 gas pipeline to forcing a downgrade of Russian diplomatic presence in the US.
There is a phrase, first said about Napoleonic France and how its domestic turmoil affects the world, which was later repurposed under new realities. "When America sneezes, the world catches cold." Sometimes it seems that it sneezes pointedly at Russia.
Like this story? Share it with a friend!
You can share this story on social media: