Republicans left red-faced after website accidentally links to porn Twitter account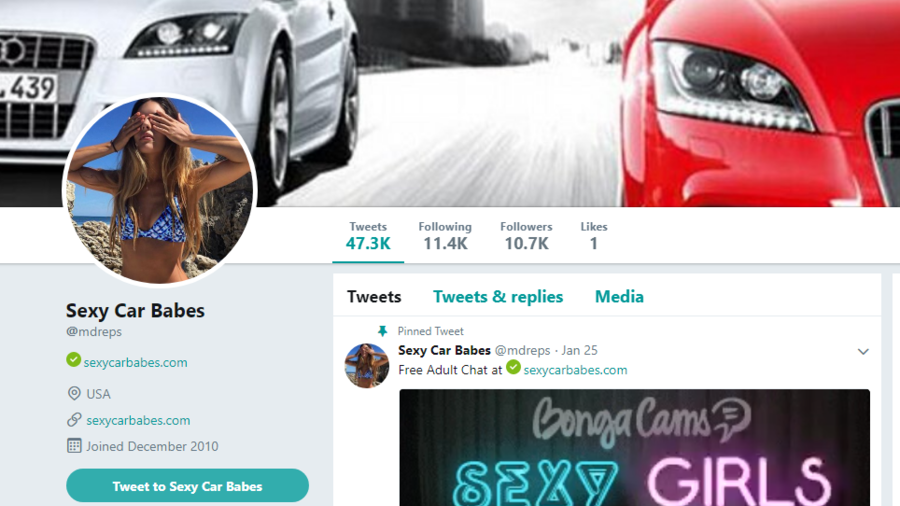 The Republican National Committee (RNC) has been left red faced after it emerged that, for months, its website accidentally linked to a porn Twitter account instead of the Maryland Republican Party.
READ MORE: Ex-porn star Mia Khalifa to undergo surgery on breast implant ruptured by ice hockey puck
The website GOP.com had previously listed the Twitter handle for the Maryland Republican Party as @mdreps, an account that tweets porn links and is associated with a website entitled sexycarbabes.com. The Capital Gazette reported the error on Monday and Republican administrators corrected the error after the publication of the story.
Executive Director of the Maryland Republican Party Patrick O'Keefe told the Gazette that his group had changed its Twitter handle to @mdgop in January but had not informed the national officials. "We did not (tell them). Not notifying the RNC back in February was just an oversight," O'Keefe said.
The handle was reportedly taken over by the illicit Twitter account after it had been vacated by the Republicans at the end of February. O'Keefe claimed that name change occurred when the party wanted to have its Twitter account verified. As a result, Twitter offered to switch handles to @mdgop so that the Maryland Republican Party could achieve verified status.
READ MORE: Stormy Daniels arrested for feeling up cop in bizarre sting operation
Maryland party chairman Dirk Haire was unconcerned by the snafu. "Like virtually all Americans, I don't go on Twitter. We use Facebook much more than Twitter."
Think your friends would be interested? Share this story!