'Defending state terrorism': Trevor Noah under fire for old joke about 2012 Marikana killings
Published time: 31 Jul, 2018 14:24
Edited time: 1 Aug, 2018 09:40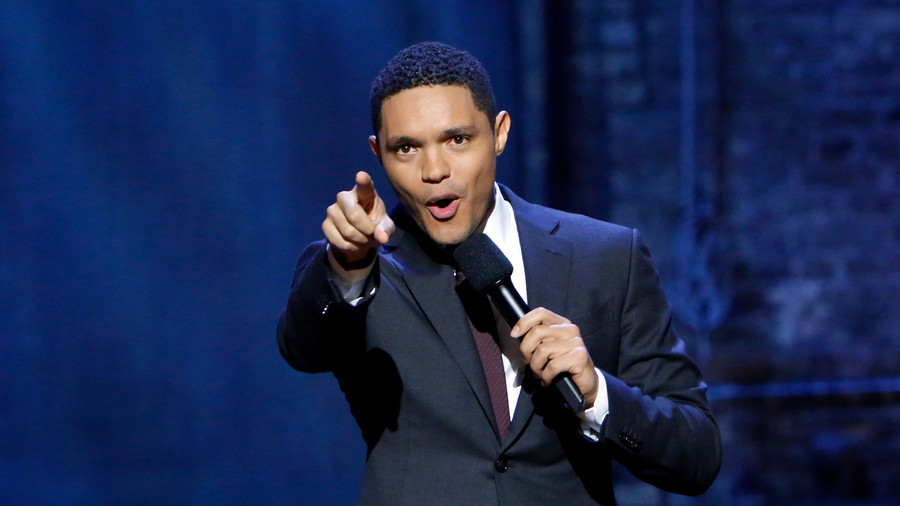 Liberal comedian Trevor Noah is facing a Twitter backlash for an old resurfaced joke about the 2012 Marikana massacre, during which 47 people were shot and killed by police in South Africa during a miners' strike.
Noah, who hosts the 'Daily Show' on Comedy Central, defended the use of lethal force by the South African police, saying that they "used teargas all week" but "couldn't control people" and "had to use ammunition because the strikers had weapons."
During his stand-up set, Noah said that nobody "really knows" what happened, but that "everyone has an opinion" on the event, which was the bloodiest episode in the country's history since the end of apartheid in 1994. He also joked that "teargas is a waste of time" and ineffective against protesters, asking "Which strike has ever ended because of teargas?"
But the beloved comedian's comments did not go down well with Twitter, where he was accused of "whitewashing" 'war crimes' and defending "state terrorism."
One tweeter from South Africa lashed out at the mixed-race comedian, saying he "played the colour card" in order to "hit the big time" and win a fan base in the US. "Hope the US dollars are worth this comedy" another user wrote.
Police at the time defended their use of force against the protesters who were calling for pay rises — but post-mortem reports found that most of the people killed were fleeing from police when they were shot in the back.
It was the second time in a week that Noah's past jokes had come back to haunt him. A joke he made in Australia about how he had "never seen a beautiful Aborigine" woman sparked Twitter outrage and led to an apology from the comedian.