'You': Trump lawyer Giuliani triggers online funfest over three-letter tweet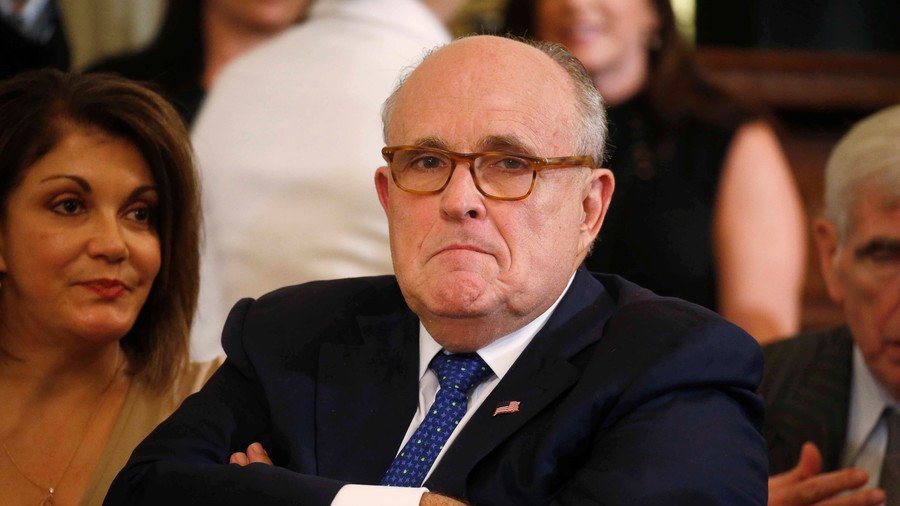 Donald Trump's lawyer and former NYC mayor Rudy Giuliani, has sent out a one-word tweet, the word "You" – but it was enough to set off a wave of trolling and ridiculous explanations to the puzzling message.
It was most likely a mistake by Giuliani or his staff, but there was no chance it would've gone unpunished by the twitterati, amid the heat surrounding the attorney who is helping Trump fend off the Russian collusion claims.
Nobody cared to delete the strange tweet, and so it was destined to instantly become a meme, getting more than 11,000 replies and over 3,400 retweets in just a matter of hours.
Many of the commentators raced to recall popular songs, which, they thought, could've been on Giuliani's mind when he sent off the message:
The others turned to famous movie quotes:
Many also took advantage of the opportunity to grill Giuliani over his lawyer activities and questioned his credibility:
Meanwhile, some jokes were fired not at Giuliani but at his client, President Trump:
There were also those who tried to come up with something as illogical and ridiculous as the original tweet, and probably succeeded:
Think your friends would be interested? Share this story!
You can share this story on social media: