Climate change events linked to higher rates of suicide – study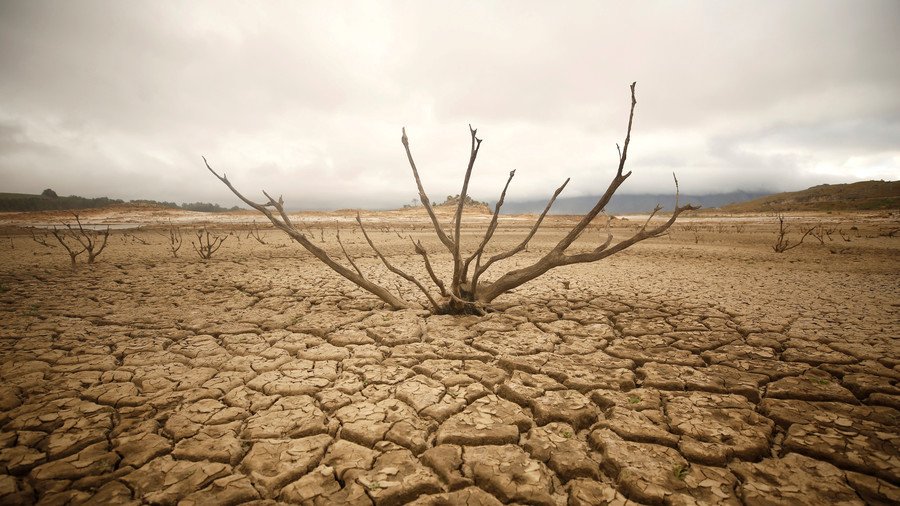 A new study has drawn a link between hotter-than-average weather and a rise in suicide rates. Experts believe the findings are particularly alarming, as climate change threatens even more extreme weather events in the future.
The study, published in the journal Nature Climate Change, looked at rates of suicide across the US and Mexico over several decades and found that a temperature spike of just one degree Celsius led to as much as a two percent increase in suicides in some places. The findings are said to be the same whether the region had a hot or cold climate.
"Climate change in terms of suicide is not going to generate winners and losers, it's just going to generate losers," author Marshall Burke, a professor of Earth system science at Stanford, told Stanford News. "Everyone, as far as we can tell – no matter whether you live in a cold place or live in a hot place – everyone is going to be harmed in terms of suicide risk when we increase the temperature."
The team examined more than 850,000 suicides in the US between 1968 and 2004, and more than 600,000 deaths in Mexico between 1990 and 2010. They then looked at fluctuations in temperature over that period in various counties and municipalities, and discovered that the one degree rise led to a 0.7 percent increase in suicide in the US, and 2.1 percent in Mexico. The average for both countries was 1.4 percent.
Based on these findings, Burke projects that if global temperatures meet the international expectations of 2.5 degrees by 2050, suicides will increase by 1.85 percent, meaning an extra 22,000 people would die across the US and Mexico per year.
"We've been studying the effects of warming on conflict and violence for years, finding that people fight more when it's hot. Now we see that, in addition to hurting others, some individuals hurt themselves," said co-author and associate professor at the University of California, Berkeley, Solomon Hsiang. "It appears that heat profoundly affects the human mind and how we decide to inflict harm."
READ MORE: Trump says the cold east coast 'could use a little' global warming
According to the American Foundation for Suicide Prevention, suicide is the 10th leading cause of death in the US, killing some 45,000 people annually. "The overall health burden of suicides and poor mental health is already large in this country and it's going to grow," Burke told the San Francisco Chronicle.
You can share this story on social media: