Woman killed in Los Angeles store hostage situation after car chase & police-involved shooting
Published time: 22 Jul, 2018 00:25
Edited time: 23 Jul, 2018 09:43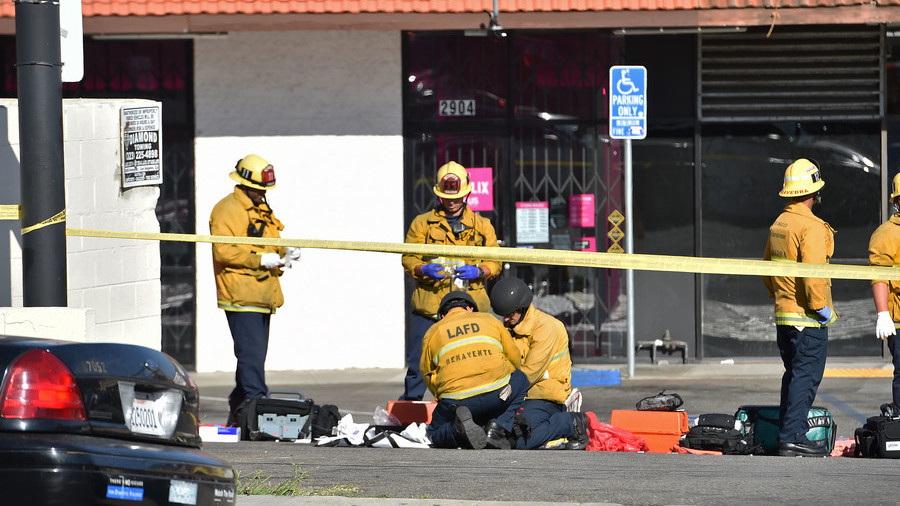 Police in Los Angeles responded to an active suspect barricaded in a Trader Joe's in Los Angeles on Saturday. Gunshots were reportedly heard outside the building after a man crashed a car nearby and ran inside.
Los Angeles Mayor Eric Garcetti said one woman was killed at the supermarket where the incident took place.
As the situation unfolded on Saturday afternoon, police urged the public to stay clear of the area near the intersection of Hyperion Avenue and Griffith Park Boulevard. Large numbers of officers and rescue personnel rushed to the scene. People were seen climbing out of the store windows, and numerous locals reported hearing gunshots.
A SWAT team was called to the scene as police said they are working for a "swift resolution" to the situation.
A police spokesman, cited by AP, said the suspect was believed to have shot his grandmother and girlfriend earlier on Saturday. He then led police on a chase while shooting at them after they tried to pull him over, before finally crashing his car outside the Trader Joe's. None of the officers were hit during the shootout.
Some two hours after the situation at Trader Joe's began, police said it was finally contained and the suspect was in custody. Images from the scene showed him leaving the store together with several hostages that were apparently inside.