US releases $200mn in military aid to Ukraine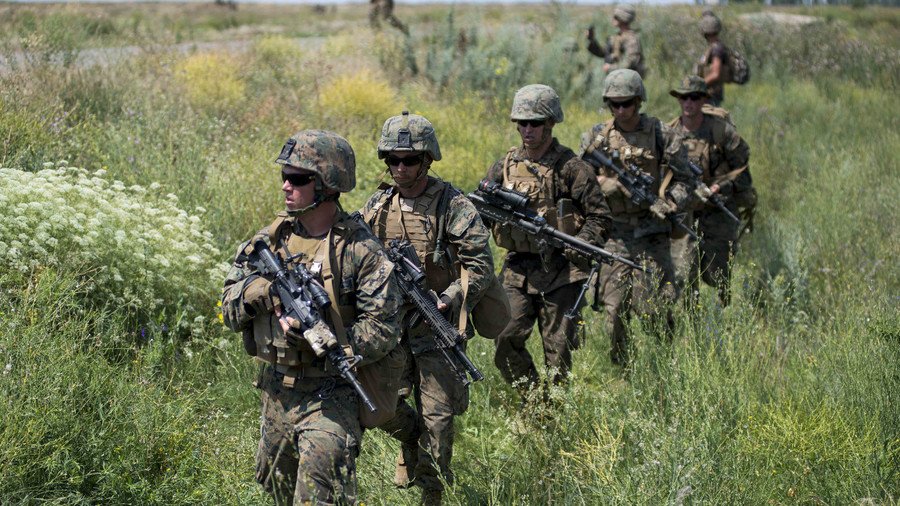 Just days after the Helsinki summit between US President Donald Trump and Russian President Vladimir Putin, Washington has cleared the transfer of $200 million in military assistance to Ukraine.
The sum, earmarked for "security assistance," was allocated months ago, but was kept on hold pending "a series of defense reforms" the US demanded of Kiev. On Friday, the Ukrainian Embassy in Washington announced that the funds have been released - which was soon confirmed to CNN by Major Sheryll Klinkel, a Pentagon spokeswoman.
Citing another unnamed Pentagon official, CNN reported that the funding will be used for training, counter-artillery radars, high mobility multipurpose wheeled vehicles ("Humvees"), night vision goggles, as well as communications and medical equipment.
Kiev qualified for the funding by passing a new national security law in early July. Full implementation of the law will "further deepen Ukraine's Western integration," State Department spokesperson Heather Nauert said.
In Pentagon terms, the law "provides a legislative framework for aligning Ukraine's national security architecture with Euro-Atlantic principles" and is a major step towards Ukraine reaching "NATO interoperability."
Washington has provided Ukraine with more than $1 billion in "security assistance" funds since February 2014, when US-backed nationalists overthrew the elected government in Kiev. The new government faced dissent in the eastern provinces of Donetsk and Lugansk, on which it cracked down using the military and "volunteer battalions" that often sported the Nazi insignia. Another Ukrainian region, Crimea, chose to split from the country altogether.
Crimea voted to rejoin Russia in March 2014. Washington has sided with Kiev in refusing to recognize the referendum and accusing Moscow of occupation and "annexation" of the peninsula. Government officials in Kiev and a US pundit have even called for bombing the bridge connecting Crimea to the rest of Russia, which opened in May.
The US is also following Kiev's lead in accusing Russia of "aggression" in Donetsk and Lugansk. The two provinces have banded together to resist several attempts by Ukraine's army and "punisher" irregulars to conquer them by force. Moscow insists it is merely providing aid to the civilians besieged by the government that claims to be their own.
Last month, President Putin offered as a possible solution granting the two regions extended autonomy of the kind enjoyed by Chechnya in the Russian Federation. Such a model could also apply to areas with Romanian, Hungarian, Ruthenian and Polish minorities in Ukraine, he added.
Washington and Kiev have rejected the offer, however, insisting the only solution was the 2015 ceasefire arranged in Minsk, Belarus. Kiev has continued military buildup in the region, with more than one official arguing for a "Croatian" model, referring to the 1995 US-backed attack on Serb-majority areas during the wars in Yugoslavia.
Think your friends would be interested? Share this story!
You can share this story on social media: