This is it! NY Times reveals Michael Cohen secretly taped Trump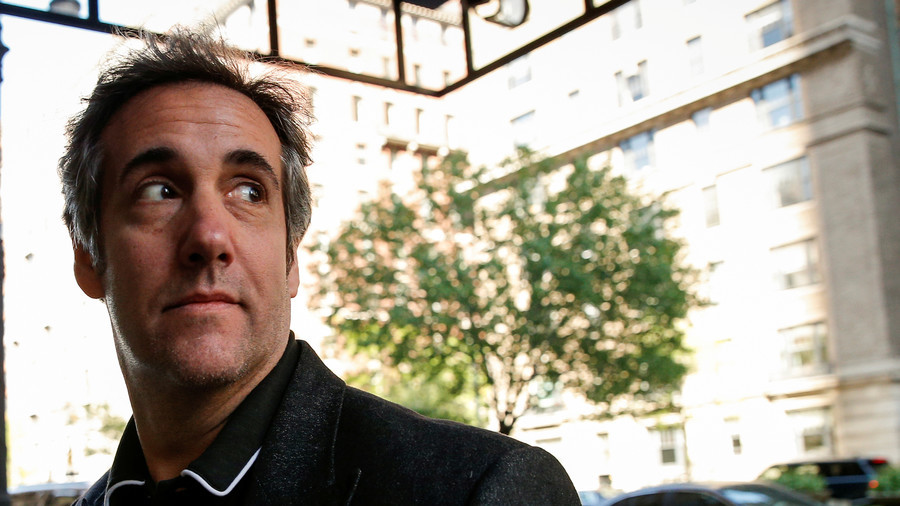 Donald Trump was secretly recorded by his personal attorney Michael Cohen discussing a proposed hush payment to a Playboy model, the New York Times reported, setting off a new cycle of media frenzy.
The tape was among the files the FBI seized in the April raid of Cohen's office, the Times reported on Friday, citing "lawyers and others familiar with the recording." Cohen is being investigated for potential campaign finance violations, over allegations that he paid off one or more women who claimed to have had affairs with Trump.
Although nobody has heard the content of the recording yet, the Times story spurred frenzied speculation among the anti-Trump crowd that this was finally it, the smoking gun they've been looking for, the one thing that will finally overthrow Trump and, uh, make Mike Pence president.
BREAKING: The FBI has a recording of Michael Cohen and Donald Trump talking about coverup payments to a woman Trump had an affair with. The tape was secretly made by Cohen. This was only two months before the 2016 election. Another reason Trump must resign. What an embarrassment.

— Scott Dworkin (@funder) July 20, 2018
Even the Times reporters seemed excited by the discovery, writing that Cohen "is now seen as increasingly willing to consider cooperating with prosecutors." It wasn't clear by whom, exactly.
Trump's current personal attorney, Rudy Giuliani, seemed just as happy about the story - albeit for different reasons.
"In the big scheme of things, it's powerful exculpatory evidence," Giuliani told the Times on Friday. He confirmed the existence of the tape, and said it would show Trump had discussed the payment with Cohen but the payment was never actually made. The recording is less than two minutes long and proves the current president had done nothing wrong, Giuliani told the newspaper.
Cohen was first dragged into the limelight over the payment he allegedly made to adult actress Stephanie Clifford, aka Stormy Daniels. Now that she is out of the headlines – sort of – the focus has shifted to Karen McDougal, a Playboy model who claims to have had an affair with Trump in 2006.
Just a day ago, the outrage machine was all over Trump's alleged intent to send US diplomats to Russian dungeons. Before that, it was his "treason" of daring to disagree with US intelligence agencies during a meeting with Russian President Vladimir Putin in Helsinki, Finland. Before that, it was over Trump "insulting"European allies. And so on, every day for the past 546 days Trump has been president.
Think your friends would be interested? Share this story!
You can share this story on social media: