Biden, not Bernie for president? CNN's 'definitive' 2020 presidential list ridiculed on social media
Published time: 20 Jul, 2018 12:02
Edited time: 2 Aug, 2018 12:49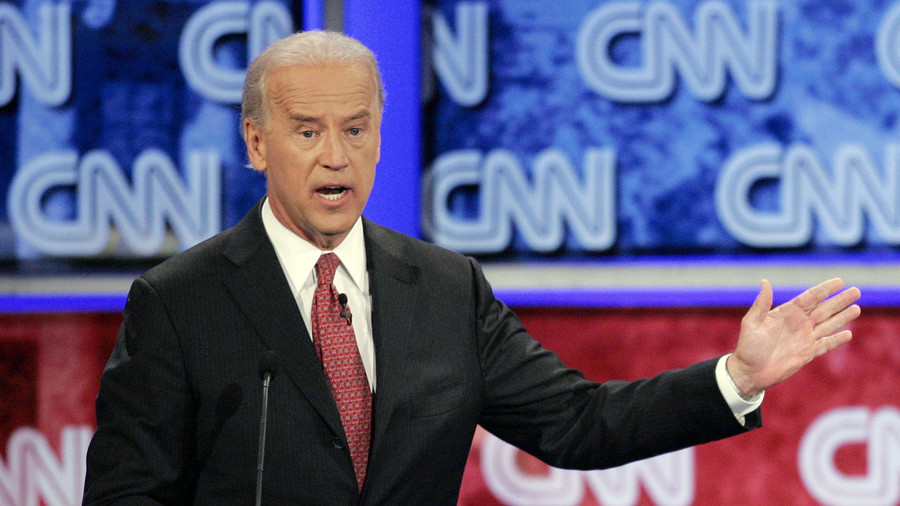 CNN is getting in early with its predictions for 2020. It placed Bernie Sanders in 5th position and chose establishment candidate Joe Biden as their pick, inviting a barrage of trolling on social media.
CNN has been dubbed the 'Clinton News Network', and so it comes as no surprise that the organization will continue with their 2016 strategy of downplaying Vermont Senator Sanders' chances, despite him being the most popular politician in the US, according to last year's poll.
The network explains that "below the surface," the presidential primary is already underway, and hence, it decided to rank potential candidates. The list is based on "current polling, historic trends and lessons that the 2018 Democratic primaries have taught us."
"So, we tended to default to early polling leaders. And women. And liberals," CNN said, despite its list apparently ignoring important polling and not putting a liberal woman in first place.
Joe Biden was placed in top position, followed by Elizabeth Warren (D-Mass), Kamala Harris (D-CA), Kirsten Gillibrand (D-NY) and Sanders.
In its explanation, CNN pointed to Sanders' 43 percent of the vote in the 2016 primary, but explained because he's "a white male," he isn't higher. And yet, Biden's white maleness shot him straight to number one.
The list's logic was questioned on social media, with many mocking CNN and accusing the network of attempting to discredit Sanders and more progressive candidates.
A number of Twitter users highlighted more controversial reasons why Biden may not be the best candidate in the era of #MeToo.
Also on Thursday, Trump told CBS that running against Biden is "a dream."
Think your friends would be interested? Share this story!