Texas woman sentenced to 40yrs in prison for pimping out her 2yo daughter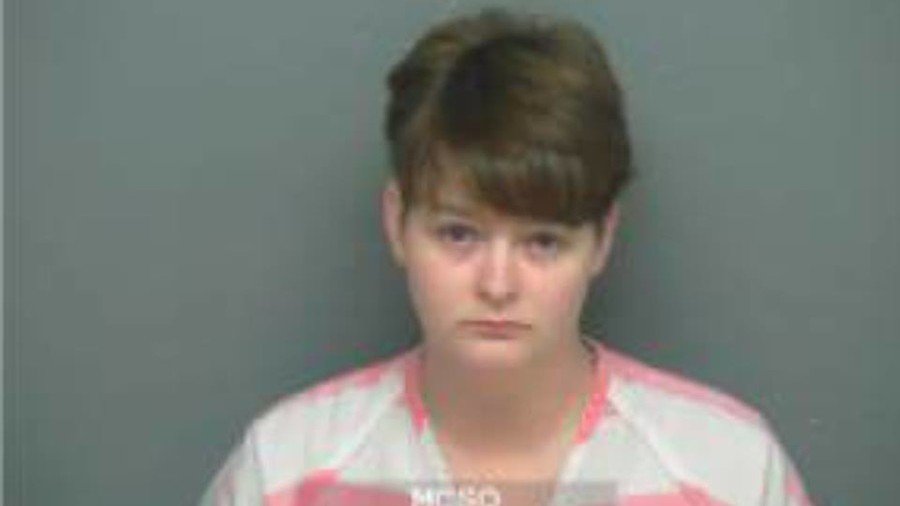 A 25-year-old woman from Texas has been sentenced to 40 years behind bars for attempting to sell her two-year-old daughter for a sex act, for $1,200, to an undercover police officer who impersonated a willing pedophile.
In a carefully devised sting operation targeting child exploitation and abuse, led by Detective Serratt of the Montgomery County Precinct 1 Constable's Office, officers managed to track down and arrest 25-year-old Sarah Peters, who in February this year planned to sell her two-year-old daughter online to someone desiring to "engage in sex acts with the child for a fee of $1,200.00."
Once Peters arranged to pimp out her daughter, she took the child to the drop off point in Conroe, Texas, north of Houston. When she and the toddler arrived at the Greyhound bus station she was immediately arrested by the Internet Crimes Against Children's Task Force and Department of Homeland Security officers.
The child was then taken to a safe location, while Peters was booked into the Montgomery County Jail and charged with a number of offenses, including prostitution of a child and trafficking a child.
On Thursday, Texas Judge Phil Grant sentenced the woman to 40 years in prison on Promoting a Sexual Performance by a Child, Attempted Human Trafficking, and Promotion of Prostitution of a Child charges, after Peters pleaded guilty to the crimes. "These sentences will run concurrently and Peters will not be eligible for parole on the Sexual Performance of a Child case until 2038," Montgomery County District Attorney's office said in a press release.
"The events of this case are hard to believe – that a mom would willingly expose her own daughter to this type of danger. And without the proactive work of Detective Serratt and the ICAC Task Force, this child would have become a victim to the worse type of abuse," Tyler Dunman, Special Crimes Bureau Chief said.
Like this story? Share it with a friend!
You can share this story on social media: