Trump pressures NATO members to spend 2% of GDP on defense 'immediately'
Published time: 11 Jul, 2018 17:26
Edited time: 12 Jul, 2018 13:11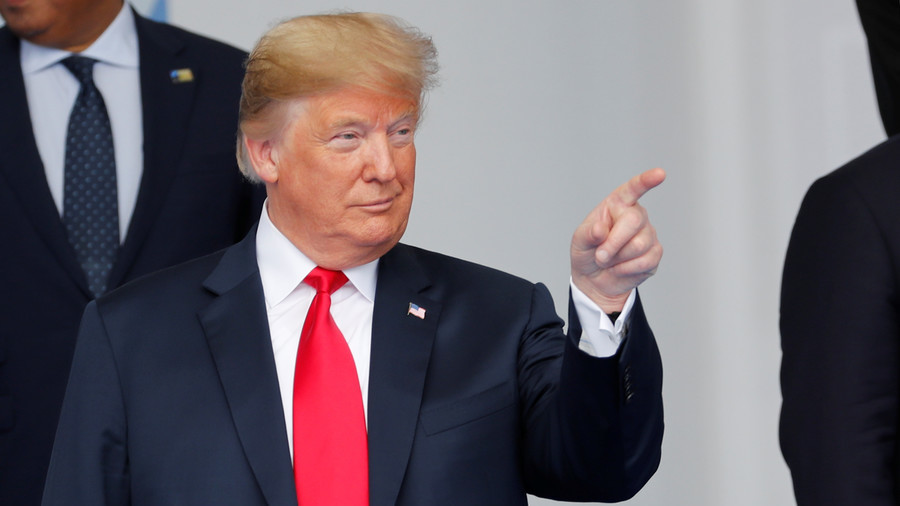 US President Donald Trump has said that NATO member states must begin to spend 2 percent of their country's GDP on defense "immediately". A White House official earlier said that it should be increased to 4 percent in the future.
No NATO state currently spends as much as 4 percent of GDP on defense — and a White House official confirmed that Trump's suggestion to increase spending to that amount was not a formal proposal.
Just confirmed via U.S. official that President Trump today called on NATO countries to increase their defense spending commitments to 4 percent from 2 percent.

— Philip Rucker (@PhilipRucker) July 11, 2018
Trump, in Brussels to meet leaders for a NATO summit, tweeted that "only 5 out of 29" states in the military bloc have met their commitment to pay 2 percent on defense.
"What good is NATO if Germany is paying Russia billions of dollars for gas and energy?" Trump wrote. "The U.S. is paying for Europe's protection, then loses billions on Trade. Must pay 2% of GDP IMMEDIATELY, not by 2025."

The White House said that US defense spending in 2017 was 3.6 percent of GDP.