No pot sacrament for Indiana Church of Cannabis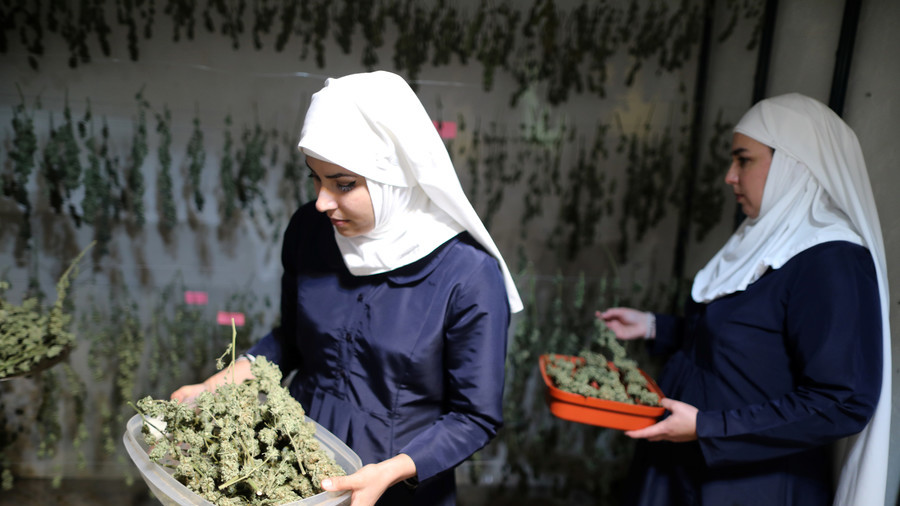 You can worship cannabis in Indiana, even build a church in its name, but no amount of worship for the plant makes you eligible to smoke it, the court has ruled. Indiana's marijuana law is one of the strictest in the country.
Judge Sheryl Lynch has ruled that Indiana's First Church of Cannabis cannot use weed in its service, stating that "the undisputed evidence demonstrates that permitting a religious exemption to laws that prohibit the use and possession of marijuana would hinder drug enforcement efforts statewide and negatively impact public health and safety."
The non-profit was founded in March 2015 on the heels of the Religious Freedom Restoration Act (RFRA), signed into law by then-Indiana Governor Mike Pence. The legislation asserts that the government cannot "substantially burden a person's exercise of religion" and those who feel that their religious beliefs were or could be hurt may refer to the law to defend themselves in court.
At the time it was approved, the law caused an uproar among civil rights groups, fearing that it could be used to discriminate against the LGBT community.
However, Bill Levin, founder and 'Grand Poobah' of the Church of Cannabis, apparently saw it as a perfect opportunity to circumvent the state's draconian drug laws. While medical cannabis is legal in 30 states, and nine permit its recreational use, Indiana still holds on tight to its tough marijuana laws.
Virtually from its establishment, the church has been waging a legal battle with the state, arguing that the ban on cannabis violates their religious freedom.
The church's set of guidelines, the "Deity Dozen," states that cannabis, 'The Healing Plant,' is its "sacrament."
"It is our fountain of health, our love, curing us from illness and depression. We embrace it with our whole heart and spirit, individually and as a group."
In its ruling on that legal conundrum, Lynch argued that the church had not thought of logistics, as to who will supply the plant, where it will be kept, and had not specified how it would be consumed.
If the court greenlighted an exemption for the church, the authorities would have to make "case-by-case determinations during criminal investigations as to whether an individual's religious beliefs legally justify" the use of cannabis, she said.
As this model seems to be unsustainable, Lynch dismissed the case.
The decision was applauded by Attorney General Curtis Hill, who stated that "no one can evade the law simply by describing their illegal conduct as an exercise of religious faith."
Meanwhile, Levin has vowed to appeal the decision, writing on his FB page that "Cannabis is safer than Curtis Hill," while referring to groping allegations against the attorney general.