Bookstore facing backlash for calling cops on woman who labeled Steve Bannon 'trash'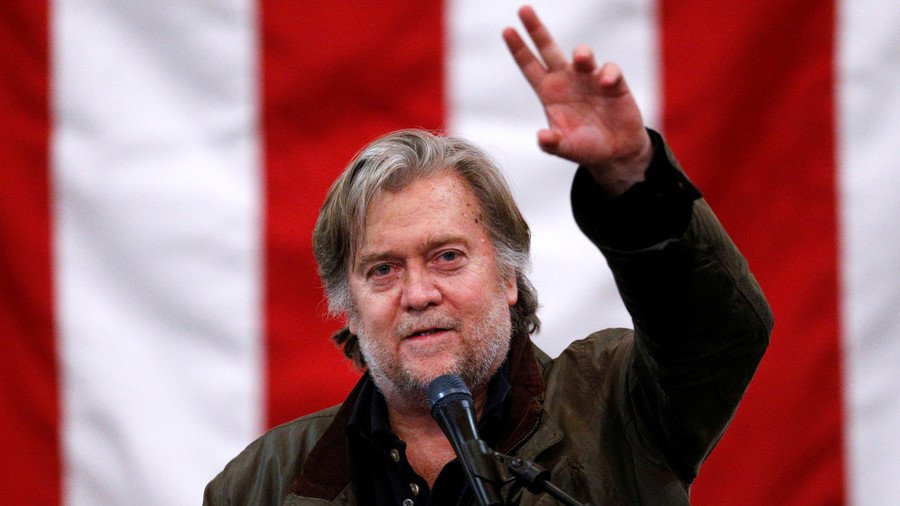 A Virginia bookstore owner is facing a major backlash and boycott campaign after he phoned police because a woman called former White House chief strategist Steve Bannon a "piece of trash."
The owner of Black Swan Books in Richmond, VA, Nick Cooke, says he called 911 on Saturday after a woman confronted Bannon in the store who was "simply standing, looking at books, minding his own business."
"I asked her to leave, and she wouldn't. And I said, 'I'm going to call the police if you don't,' and I went to call the police and she left," Cooke told The Richmond Times-Dispatch. "We are a bookshop. Bookshops are all about ideas and tolerating different opinions and not about verbally assaulting somebody, which is what was happening," he added.
READ MORE: 'I'm not going anywhere!': Trump keeps up attack on 'unhinged' Maxine Waters
Following the Richmond Times publication, Steve Bannon began trending on Twitter with many people calling for a boycott of the store. Cooke was accused of siding with a "white supremacist."
Bannon, who reportedly grew up in Richmond, is the latest associate of President Donald Trump to be accosted in a public place. White House Press Secretary Sarah Huckabee Sanders was recently asked to leave a restaurant, while Homeland Security Secretary Kirstjen Nielsen and Senate Majority Leader Mitch McConnell have been confronted by protesters, due to their association with the administration.
You can share this story on social media: