'This MAGA hat will go great in my fireplace, b*tch': Teen Trump fan attacked in restaurant (VIDEO)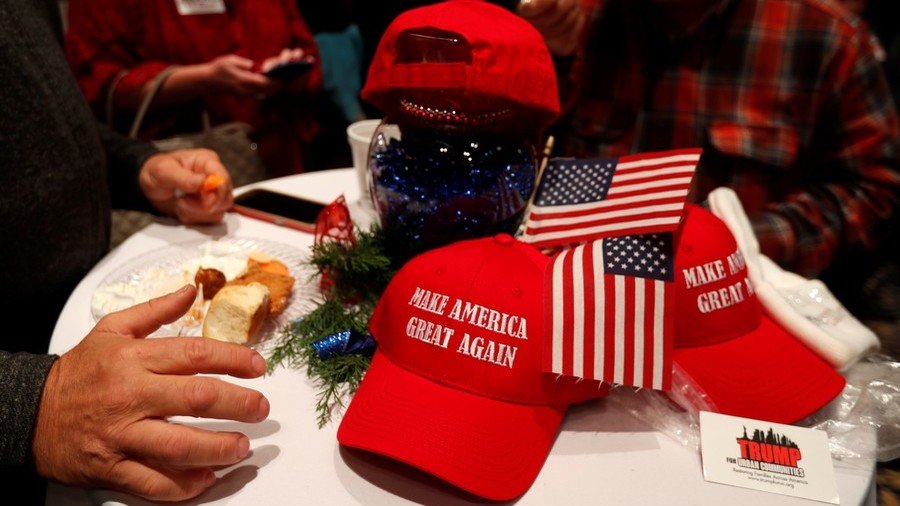 A trip to a fast food outlet with his friends turned into a traumatic incident for a Texas teen when he was targeted by a man for wearing a Donald Trump 'Make America Great Again' hat.
The drama unfolded in a Whataburger fast food outlet in San Antonio on Tuesday. A man walked up to a group of teenagers and proceeded to throw a drink over 16-year-old Hunter Richards, San Antonio News 4 reports.
READ MORE: Shamrockgate: Trump's 'St Patty's Day' MAGA hat fail draws ire of the Irish
Footage of the incident shows the unidentified assailant approaching the teen, pouring a drink in his face and stealing the striking red cap.
"This is going to go great in my fireplace, b*tch," the man can be heard to say. According to Richards, a clump of his hair was also pulled out when the man grabbed the headwear. It's unclear whether the pair had any interaction prior to the footage.
"I support my president and if you don't let's have a conversation about it instead of ripping my hat off," the teen said after the incident. "I just think a conversation about politics is more productive," he added.
A criminal complaint has reportedly been made to local police. RT.com has contacted the San Antonio Police Department for comment but it has yet to receive a response.
Like this story? Share it with a friend!
You can share this story on social media: