Bear crashes California hot tub, sips margarita, naps (VIDEO)
Published time: 3 Jul, 2018 00:10
Edited time: 3 Jul, 2018 08:22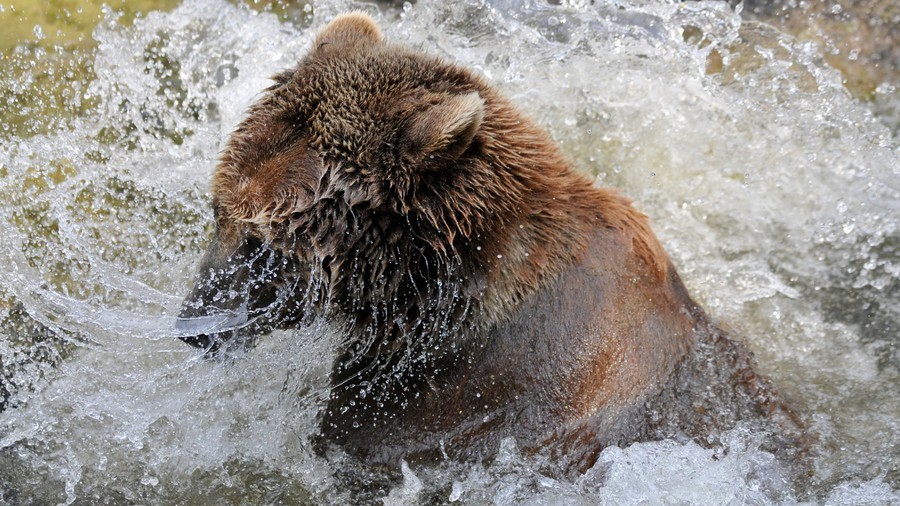 A bear who invaded a California back yard splashed about in a hot tub, sipped on the host's hastily abandoned margarita and even took a nap in one of the garden trees, before evading police and animal control services.
Mark Hough of Altadena was relaxing in his garden on Friday when he heard rustling noises and spotted the furry intruder.
"So I got up, looked over in the bushes and, lo and behold, there's a bear climbing up over my fence," Hough told AP on Monday. Understandably, he retreated inside his Altadena home. Curiosity got the better of him soon, however, and Hough recorded a video of the bear splashing around in his hot tub.
"He was playing, having a grand old time," Hough said.
The tub was not heated – that Friday, temperature in Altadena peaked at 81 F (27 C) – but the bear must have found the jets entertaining. After a few minutes of rollicking around, he made a line for the margarita Hough had abandoned, knocking it over and lapping it up.
About an hour later, Hough spotted the bear snoozing in an oak tree.
"So he had his margarita, he had his Jacuzzi, and now he's ready for an hour nap," Hough told AP. Eventually, the bear woke up and lumbered off down the street.
The Los Angeles County Sheriff's Department received six calls reporting a bear sighting on Friday, but could not track the beast down, Deputy Joanna Warren told AP. Altadena is a suburb of Los Angeles, about 14 miles north of downtown and abutting the Angeles National Forest, where the bear likely came from.
As for Hough, he made himself two margaritas after the furry visitor departed.
"It was an interesting Friday, to say the least," he said.
Like this story? Share it with a friend!