'Planned' carnage: Annapolis shooter 'made threats against paper for years' but no charges pressed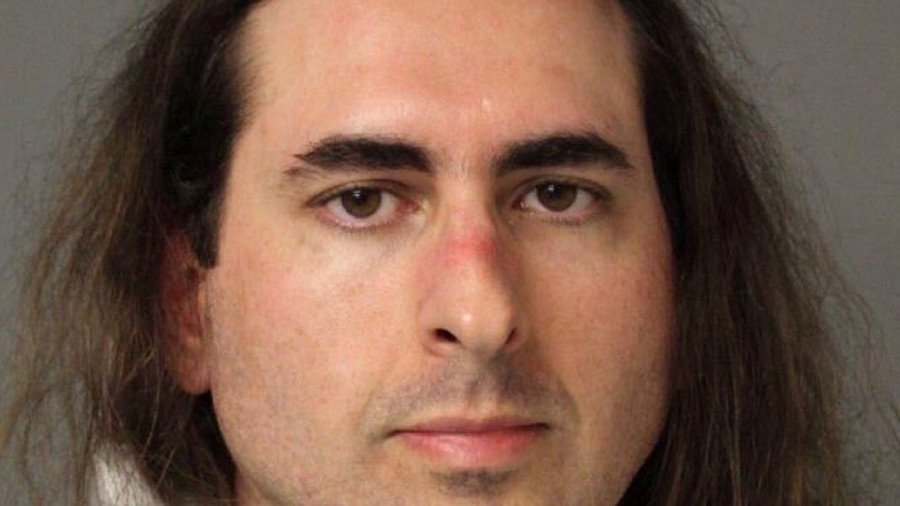 Jarrod Ramos, the suspect in a deadly shooting at the Capital Gazette newsroom in Annapolis, allegedly made threats against the newspaper for years after it wrote about him in 2011. The newspaper refused to press criminal charges.
Ramos blasted through the glass entrance to the newsroom with a pump-action shotgun on Thursday, opening fire as staff crawled under desks to hide. Police were on the scene within minutes and Ramos was arrested and taken into custody – but not before he succeeded in killing five people.
The shooter "was there to kill as many people as he wanted to" and "looked for his victims," police said in a Friday press conference, adding that Ramos' attack was most likely premeditated.

It appears that Ramos' beef with the gazette was personal, despite the fact that several mainstream media outlets outright suggested that he might have been radicalized against the media by President Donald Trump's rhetoric.

In 2012, Ramos filed a defamation lawsuit against the paper, after it covered his conviction in a criminal harassment case one year previously. Ramos was convicted of harassing a former high school classmate, the Baltimore Sun reported.
Thomas Marquardt, the newspaper's former editor and publisher, was named in Ramos' lawsuit. He told the Sun that after the article was published in 2011, Ramos began making increasingly serious online threats to the paper and its staff.
From a now-suspended Twitter account, Ramos threatened to "make corpses out of corrupt careers and corporate entities." He also said that "it would be nicer" to see the Gazette's staff "cease breathing," and warned them that "journalist hell awaits."
"I was seriously concerned he would threaten us with physical violence," Marquardt told the Sun. "I even told my wife, 'We have to be concerned. This guy could really hurt us.'"
Despite the alleged threats, Marquardt declined to file a restraining order against Ramos in 2013.
According to a local reporter, the woman allegedly stalked by Ramos said that the shooter became "fixated" on her, leading her to change her name and leave the state of Maryland. The woman said that she told police Ramos was a "F**king nut job," and that "he will be your next mass shooter."
Ramos is now facing five counts of first-degree murder for his newsroom rampage, and is being held without bail.
Still grieving, the Gazette put out a newspaper on Friday, with the five victims' pictures below the masthead. The editorial page was left blank, save for a small note saying "Today, we are speechless."
The attack was condemned by Annapolis Mayor Gavin Buckley, who said that Thursday was "probably the saddest day in Annapolis since I can remember." President Trump also tweeted his sympathies to the victims, and praised the response from law enforcement.
Prior to departing Wisconsin, I was briefed on the shooting at Capital Gazette in Annapolis, Maryland. My thoughts and prayers are with the victims and their families. Thank you to all of the First Responders who are currently on the scene.

— Donald J. Trump (@realDonaldTrump) June 28, 2018
Think your friends would be interested? Share this story!
You can share this story on social media: