'Blood on his hands': #Resistance rushes to blame Trump for Annapolis attack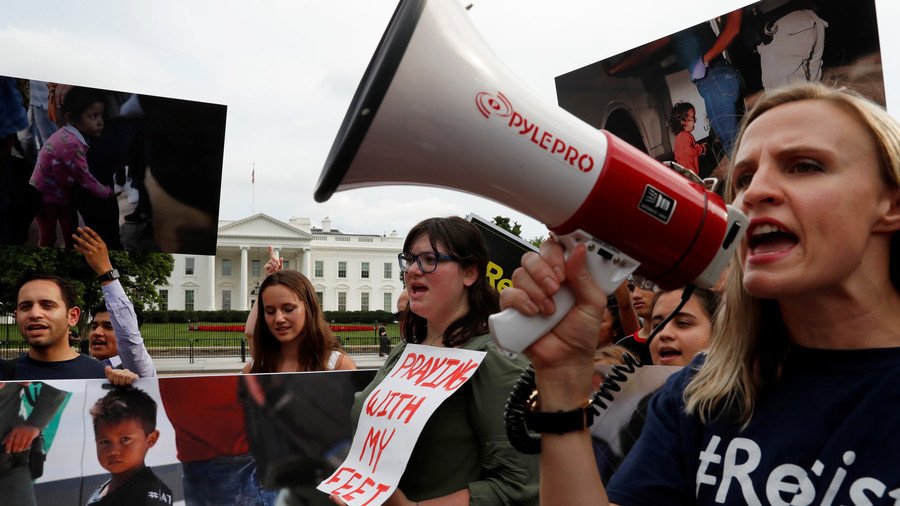 There is no love lost between President Donald Trump and mainstream US media, which he has repeatedly called "fake news." His critics are now using those words to blame him for inciting a shooting at a local newspaper.
Five people were killed and three more injured after a gunman attacked the Capital Gazette newsroom in Annapolis, Maryland on Thursday. The local newspaper had no ideological bent and the gunman's motives –or identity– are unknown as of yet.
That has not stopped the self-styled anti-Trump Resistance from accusing the US president of inspiring the attack, going so far as to claim he has "blood on his hands."
READ MORE: 'Bodies are barely cold': Yiannopoulos defends 'gun journos down' words after Annapolis shooting
In a February 2017 tweet, Trump had called "fake news" media the "enemy of the American people" – singling out CNN, the New York Times, NBC News, ABC, and CBS. He repeated the phrase on Monday at a rally in South Carolina.
"The enemy of the people I call 'em," he said, pointing to the media he dubbed "fake news."
It wasn't any of these outlets that got attacked, however, but a local newspaper in a Democratic-majority region of Maryland, for reasons that are so far shrouded in mystery.
Think your friends would be interested? Share this story!
You can share this story on social media: