Trump directs agencies to reunite separated families as Melania arrives at US-Mexico border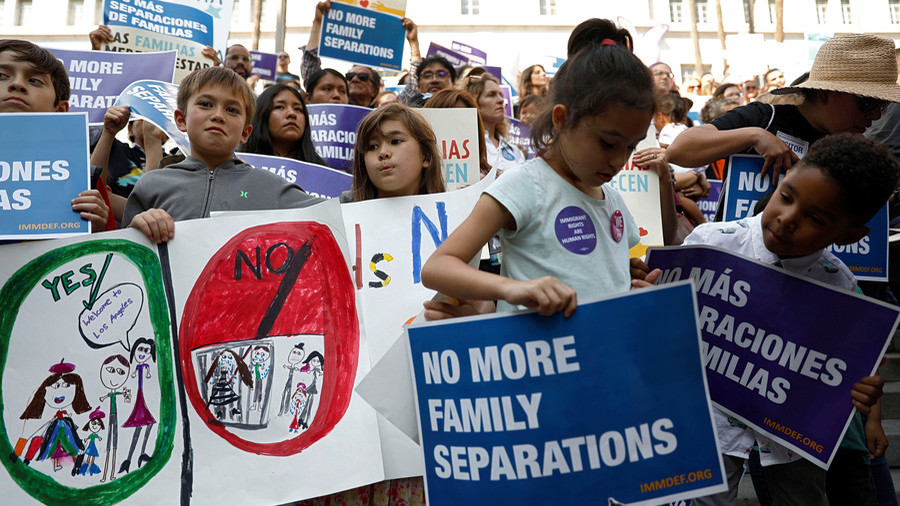 Donald Trump is directing agencies to reunite immigrant families separated at the US-Mexico border, he said during a meeting with his cabinet at the White House.
The US president also added that his wife, Melania Trump, has traveled to McAllen, Texas to visit a border detention facility where children are being held, Reuters reported.
It comes after Trump announced that his wife, as well as daughter Ivanka Trump, were big factors in his decision to reverse his family separation policy.
"Ivanka feels very strongly, my wife feels very strongly about it, I feel very strongly about it. I think anybody with a heart would feel very strongly about it. We don't like to see families separated," Trump said on Wednesday.
A Justice Department spokeswoman has confirmed that the zero-tolerance policy on illegal immigration will continue, and that no changes will be made to the current prosecution process. That came after the Washington Post cited an unnamed official as saying that prosecutions of parents who cross into the US illegally would be suspended until Immigration and Customs Enforcement could "accelerate resource capacity to allow us to maintain custody."
Think your friends would be interested? Share this story!
You can share this story on social media: