Something to chew over? Trump 'threw Starburst candy at Merkel' amid G7 summit row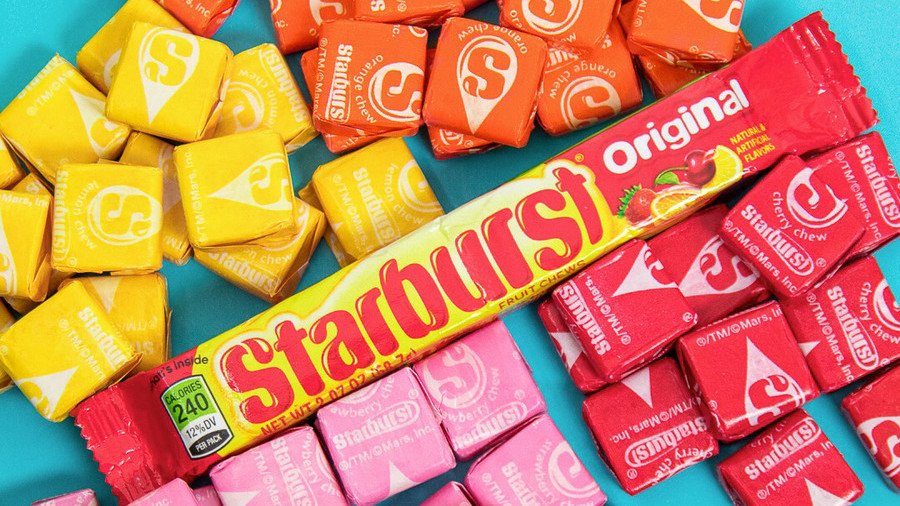 Donald Trump's frustration at the June G7 summit in Quebec reached its peak when the US president allegedly threw two Starburst candies at German Chancellor Angela Merkel, a political-risk consultancy head told CBS.
"He stood up, he put his hand in his pocket... and he took two Starbursts candies out, threw them on the table and said to Merkel, 'Here, Angela. Don't say I never give you anything," said Eurasia Group President Ian Bremmer on 'CBS This Morning'. He did not clarify if he witnessed the scene first-hand or had someone describe it to him.
According to Bremmer, the incident happened following a tense discussion between G7 leaders, when the group pressured Trump to sign the G7 joint communique, calling for less tariff barriers and "to fight protectionism."
The alleged act received criticism and astonishment from many, with the public questioning whether this is acceptable behavior during presidential level negotiations.
Others pointed to the shattering state of relations between Germany and the United States. Following the summit, Trump released a range of controversial tweets criticizing Germany's rising crime rates – which he linked to migrants – and Merkel's plummeting popularity.
"The people of Germany are turning against their leadership as migration is rocking the already tenuous Berlin coalition. Crime in Germany is way up. Big mistake made all over Europe in allowing millions of people in who have so strongly and violently changed their culture!", Trump posted on his Twitter account Monday.
The Starburst drama apparently ended with Trump's controversial withdrawal from the joint G7 agreement which was met globally with shock.
Is he a 5 year old? What kind of an adult has starburst in his pocket?

— tonaldo🏄 (@TeeKayNine) June 21, 2018
He only eats the red and pink ones. It's someone's job in the WH to sort them out.

— Kristin Chase (@kschase13) June 21, 2018
I'm waiting for Starburst to make a public statement in 3-2-1

— Erica Parham (@EGParham) June 21, 2018
The German leader herself expressed the view that Trump's spontaneous decision not to endorse the G7 communique is nothing but "sobering and depressing," adding that while this incident doesn't signify an end to US-EU relations, Germany will in the future try to act independently to protect national interests. French President Emmanuel Macron classified Trump's behavior and his numerous accusations as "fits of anger" and considers that "international cooperation cannot be dictated by throwaway remarks".
As an American this BETTER be true! Finally someone with a set to stand up to these Globalists. Keep crying though!

— Timothy Glinski (@Trazor27) June 21, 2018
The 44th G7 summit took place on June 8th and 9th in Quebec, Canada. President Trump left the summit early to meet with North Korea's Kim Jong-un in Singapore.
Like this story? Share it with a friend!
You can share this story on social media: