Dunkin' Donuts removes sign promising free food for reporting staff shouting in foreign languages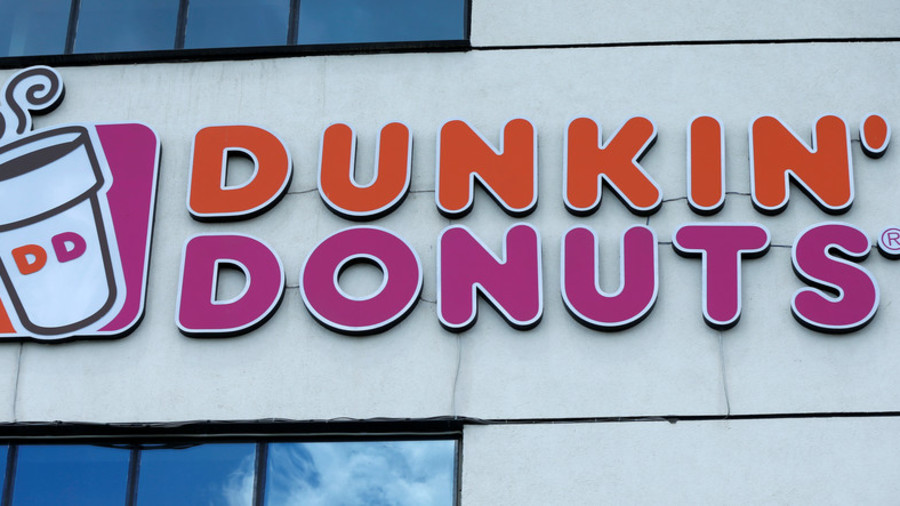 A sign that promised customers free coffee and pastries for reporting staff who were shouting in a language other than English has been removed from a Baltimore Dunkin' Donuts franchise following an outcry.
The sign asked people to call the franchise's general manager and report any staff who were shouting in a foreign language. It offered a free cup of coffee and a pastry to anyone who called and reported an employee's name.
The sign, which appeared in the franchise on Baltimore's West 41st Street, prompted a significant outcry on social media, with people labelling it "shocking" and "xenophobic".
"Y'all got some business to handle… Deleting my Dunkin App until you oust this franchise owner," one Twitter user wrote.
READ MORE: Beaner' coffee: Starbucks in hot water after racial slur on cup
A spokesperson for the doughnut company told RT that the sign has been removed.
"Dunkin' Donuts and our franchisees share the goal of creating a welcoming and hospitable environment for all guests," the spokesperson said.
"The franchise owner has informed us that the sign was posted by their general manager based on her own personal judgment to ensure those standards are being met. While her intent was to address a customer service and satisfaction issue, the franchisee determined her approach was inappropriate and confirmed the sign has been removed."
Like this story? Share it with a friend!
You can share this story on social media: