'Beaner' coffee: Starbucks in hot water after racial slur on cup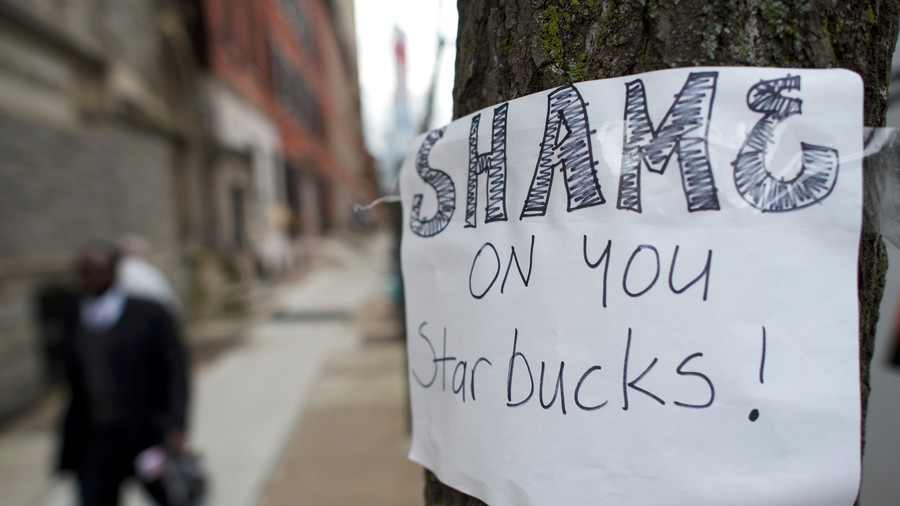 When a Hispanic man ordered two coffees at a California Starbucks, he received the drinks marked not with his name, but "beaner," a racial slur for someone of Mexican descent.
The man, a cook identified only as Pedro, ordered the drinks at a Starbucks in La Canada, on the outskirts of Los Angeles. Instead of writing his name on the cup, the employee wrote "beaner."
According to KNBC Los Angeles, staff did not write the slur by accident, as they called the man by name when his order was ready.
One of our cooks went in to @Starbucks on Gould & Foothill this morning in La Canada & out of all the names they can put on his cup they decide to put "beaner." We called & complained & their excuse was they couldn't understand him. Regardless; there are MANY names you can put pic.twitter.com/RBeCdw5cmq

— Priscilla Hernandez (@priscillaah2422) May 15, 2018
Staff at the cafe have reportedly said that they misunderstood the man's name, confusing "Peter" with "beaner."
Management at the branch offered Pedro free coffee and a $50 gift card by way of apology and promised to "make sure it doesn't happen again." Pedro refused the gifts and said that he only wants "respect."
"I didn't accept it," he told NBC, "because it's like an insult overall."
Starbucks' latest public relations foul-up comes just one month after management at a branch in Philadelphia denied use of the store bathroom and then called the police on two black men who were waiting in the cafe for an acquaintance.
The men were arrested and a video of the incident went viral, prompting a national outcry. The men settled with Starbucks for the sum of $1 after city officials promised to set up a $200,000 program for young entrepreneurs in their name.
The corporation will close all of its 8,000 cafes in the US on May 29 for a day of racial sensitivity training. CEO Howard Schultz has also announced that from now on, Starbucks bathrooms will be open to everyone, not just paying customers.
You can share this story on social media: