'Nazis didn't let Jews leave,' AG Sessions says replying to border 'concentration camps' comparison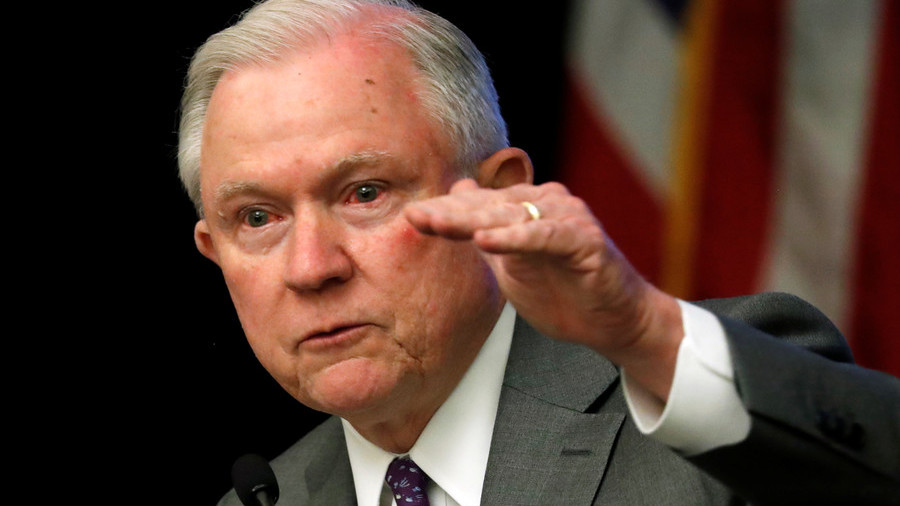 US Attorney General Jeff Sessions made a viral gaffe as he disagreed with comparison of the Trump administration's immigration policies to that of Nazi Germany. The Nazis didn't let the Jews leave Germany, he said.
On her Monday night show, Fox News host Laura Ingraham quizzed Sessions about his "zero tolerance" immigration policy, which has been compared by former CIA Director Michael Hayden and Senator Dianne Feinstein (D-California) to the tactics used by Nazi Germany.
"Nazi Germany, concentration camps, human rights violations," Ingraham said, "What's going on here?"
"Well, it's a real exaggeration, of course," Sessions replied. "In Nazi Germany, they were keeping the Jews from leaving the country."
Sessions' response appeared to shock Ingraham, and left many Twitter observers gobsmacked.
Commenters didn't see how comparing a policy to Adolf Hitler's deportation and extermination of an entire race could possibly end well.
Sessions' new zero tolerance policy on illegal immigration has stirred controversy in recent weeks, particularly for its separation of children from their parents. President Trump defended his tough enforcement of immigration laws on Monday, telling reporters that the US "will not be a migrant camp and it will not be a refugee holding facility."
READ MORE: 'We don't want European-style immigration here': Trump slams Merkel's policy
Think your friends would be interested? Share this story!