Freight train derails & explodes in Indiana causing propane-fueled inferno (PHOTOS, VIDEO)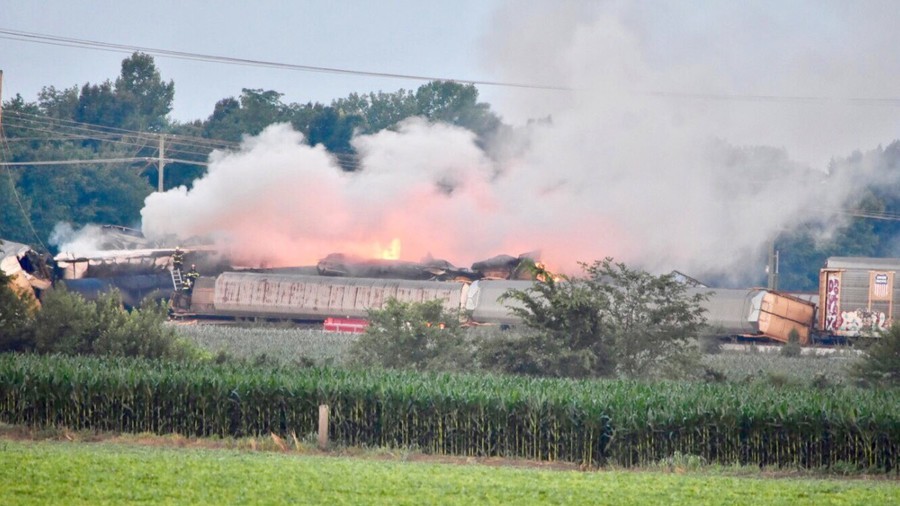 A freight train derailment that resulted in a large explosion and fire has forced some residents of an Indiana town to evacuate. Authorities are still struggling to contain the blaze 12 hours after the accident.
Witnesses have been posting photos and videos of the fire, which started Sunday evening. The train, which was carrying 89 loaded rail cars and nine empty rail cars, derailed at around 7:20pm local time.
A statement from CSX Transportation, which operates the train, said that one of the rail cars appeared to be leaking propane.
Authorities ordered a mandatory resident evacuation within a one-mile radius of Princeton, Indiana shortly after the train derailed, with CSX reportedly providing hotel accommodation. Photos taken at the scene Monday morning show that the fire has not been fully extinguished.
It is not yet clear why the train derailed. No injuries have been reported so far.
Think your friends would be interested? Share this story!