John Cusack accused of inciting violence for 'burn it down' tweet during immigration rant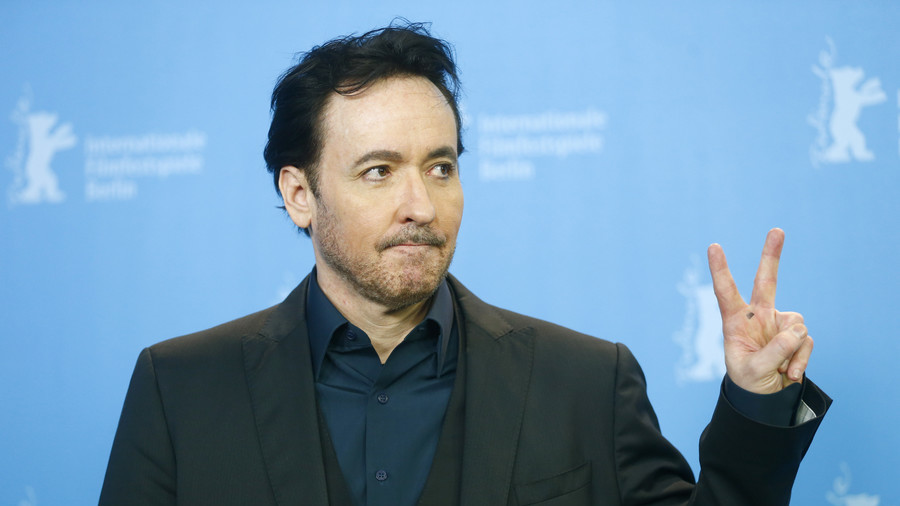 Actor John Cusack's flurry of tweets on President Donald Trump's immigration policy has prompted concern that he may be inciting violence. Some rushed to Cusack's defense however, insisting his posts were being misinterpreted.
Cusack began tweeting about the Trump administration's controversial immigration policy of separating children from their parents on Sunday. He accused Secretary of Homeland Security Kirstjen Nielsen of being a liar and encouraged his followers to tell Trump aide Stephen Miller how they feel about the immigration policy he is thought to have penned. He also called Trump a white supremacist.
When Cusack shared a tweet about a toddler crying at an immigration shelter with the words, "Burn it down man," he sparked concern among some Twitter users that he was inciting violence and encouraging his followers to literally burn an immigration shelter to the ground.

Others were quick to disagree, suggesting Cusack's words were in reference to burning the system, or the establishment down. Given Cusack's previous tweets expressing outrage at the treatment of immigrant children, it appears unlikely he would call for an arson attack on a shelter.
The actor also called on his followers to "hit the streets," and said "Democrats should call for impeachment – and get arrested resisting this fascism NOW."
"Congress needs to fear us," he said. "The voters the resisters / believe me they will go when it gets hot enough."

When another Twitter user responded saying, "My pitchfork is ready," Cusack responded: "No pitchforks – shut down the money – "
Cusack took part in a sit-in outside the Customs and Border Protection headquarters earlier this month to protest his border control policies. He has also taken a stand on a number of liberal issues in the past, including coming out against the Iraq war and Barack Obama's drone policy, and has met with NSA whistleblower Edward Snowden.
Like this story? Share it with a friend!