'Nobody goes for vegetables': KFC's 'vegetarian chicken' polarizes opinions (POLL)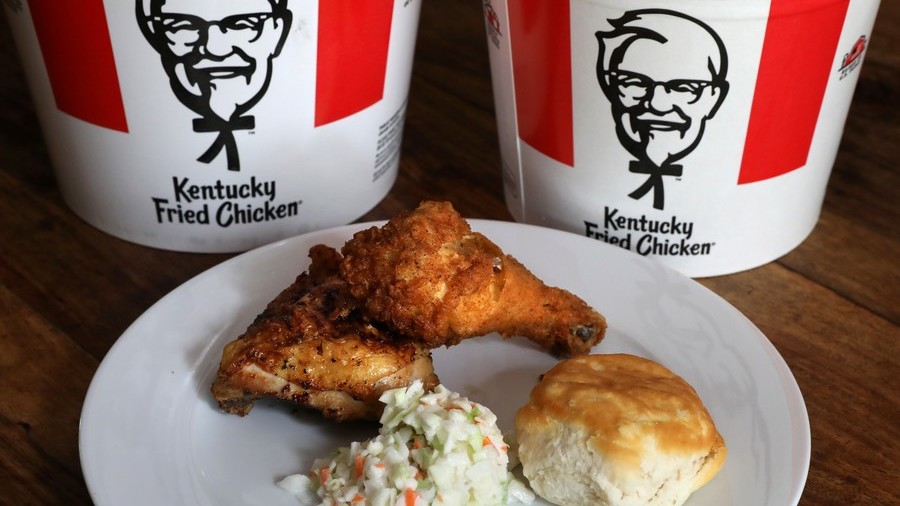 The company's entire business model rests on the greasy goodness of fried chicken, but American franchise KFC is preparing to ditch the fowl in favor of a vegetarian option.
Recently, the purveyor of "finger lickin' good" southern fried chicken announced that it is working on a vegetarian-friendly chicken alternative for its meals.
According to KFC, the recipe won't be ready until next year but the same blend of spices will be used in the deep-fry process.
READ MORE: Why didn't the chicken cross the road? Delivery problems force KFC shutdown across UK, Ireland
"Development of the recipe is still in its very early stages, and so the options we're exploring in our kitchen are still top secret," KFC said in a statement. "Once we've perfected the recipe, we aim to test with customers this year, and if all goes well, we hope to have a new vegetarian option in 2019."
The news has unleashed both excitement from vegetable lovers and disdain from fans of the Colonel Sanders original recipe.
@kfc if you provide vegetarian chicken options in AR, I will eat at your establishments at least twice a day

— L Leon (@lleonmusic) June 12, 2018
I think its great they will do a veggie option.All of you who don't like the idea, don't have to eat it.

— sparklykangaroo (@sparklyroo) June 9, 2018
But not everyone is positive about the veggie move. "Ever notice there's no restaurant called Kentucky Fried Vegetable," one aggrieved Twitter user said, while numerous others also weren't so sure about the idea.
So...will @kfc be changing their acronym to KFV?🤔(asking for a friend I THOUGHT I was having pancakes with)

— C.K. Dexter Haven (@TheNEPAStory) June 11, 2018
Nobody goes to kfc for vegetables

— Marvin Parada (@marvinprd) June 10, 2018
Seriously... if you're a vegetarian and you go to a restaurant named KENTUCKY FRIED CHICKEN!!! You don't deserve a vegetarian meal!!

— KLRELA (@KLRELA) June 7, 2018
If you like this story, share it with a friend!
You can share this story on social media: