Supreme selfie: Kim Jong-un flashes cheesy grin as he tours Singapore before Trump summit (PHOTO)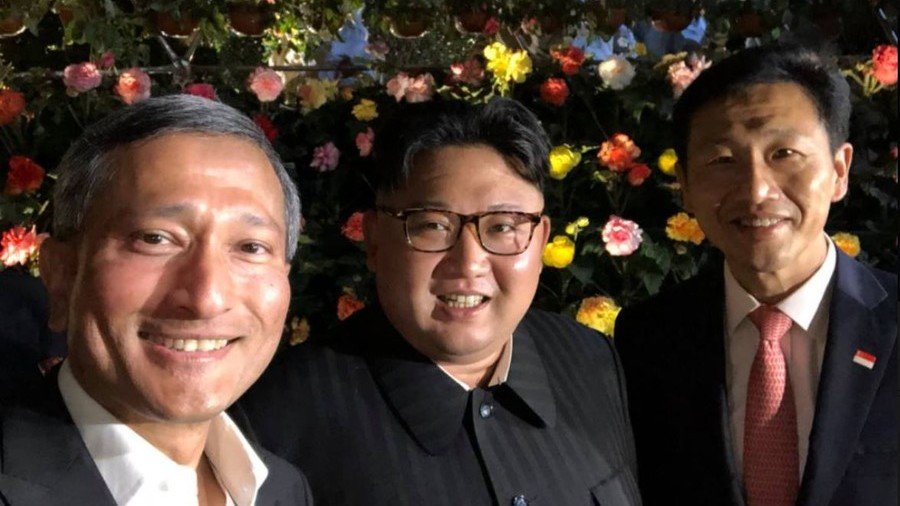 North Korea's Supreme Leader Kim Jong-un has taken time out of his busy schedule to pose for a selfie with Singapore dignitaries.
Ahead of historic talks with US President Donald Trump, Kim is being hosted in a $9,000-a-night hotel at the pleasure of the Singapore government.
READ MORE: 'Stay vigilant,' Iran warns N. Korea's Kim ahead of Trump meeting
Touring parts of the country on Monday, the leader was pictured posing with Singapore's Foreign Affairs Minister Vivian Balakrishnan.
Balakrishnan shared the image on Twitter, showing him grinning beside the person Trump has labelled 'Rocket Man.'
Kim and Trump will sit down for discussions over North Korea's nuclear arms program on Tuesday. The pair are due to meet at a plush summit location on the island of Sentosa.
Like this story? Share it with a friend!
You can share this story on social media: