'What not to do in traffic': Ohio transport release crazy reversing SUV video
Published time: 7 Jun, 2018 14:03
Edited time: 8 Jun, 2018 09:53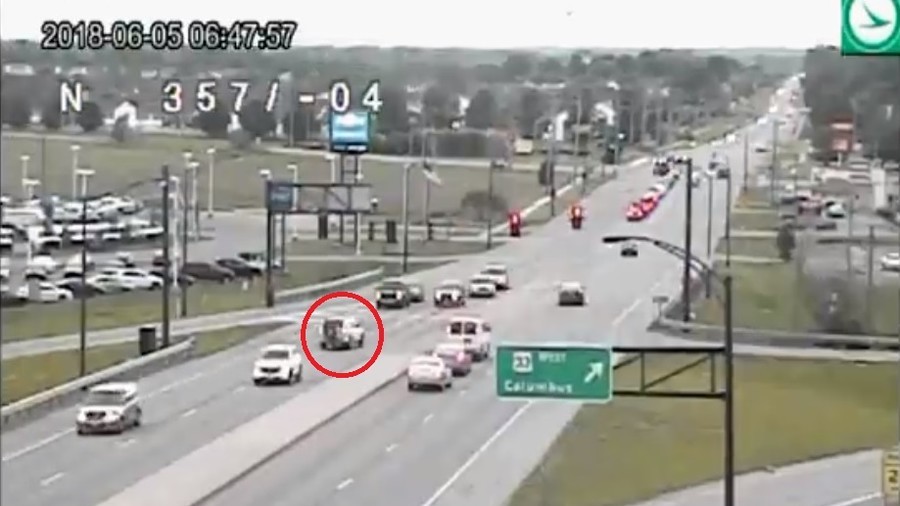 An SUV was caught reversing at speed through oncoming traffic on a busy highway and across a series of junctions in jaw-dropping CCTV footage from Ohio.
The alarming - but admittedly skillful - driving was captured on traffic cameras and shared by the Ohio Department of Transportation, with the title, 'What NOT to do in traffic.'
Cameras follow the white SUV reversing out of an inside lane of traffic on a busy stretch of Route 33. The vehicle continues to reverse up a sloped exit ramp and onto a feeder road, pausing for a moment as traffic speeds by, before reversing onto the highway and into oncoming traffic.
The SUV somehow even manages to travel over a bridge and through traffic lights without crashing into another vehicle. The video ends with the words, "Please, don't be that driver."
Officials suspect the SUV's transmission failed and all the driver could do was reverse, WCMH-TV reports.
Think your friends would be interested? Share this story!