Google to scrap controversial AI project with Pentagon after employees revolt – reports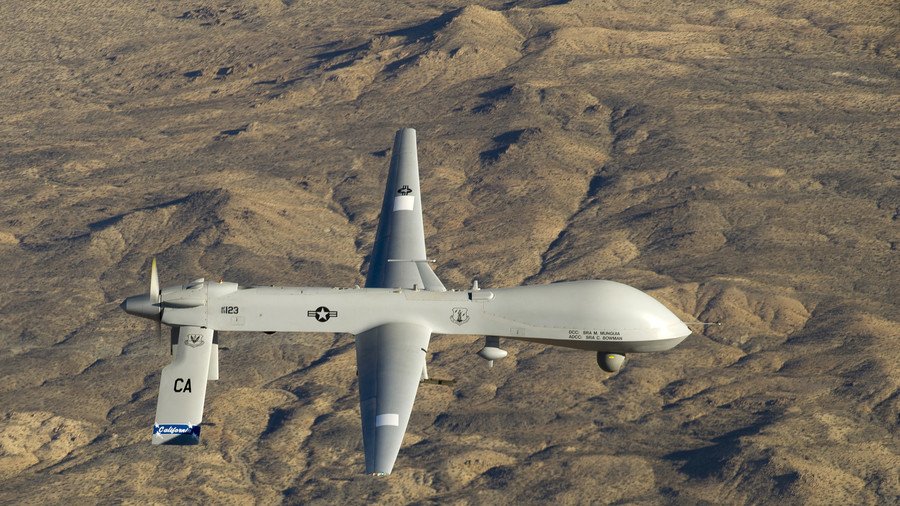 Google decided not to renew a controversial AI contract with the Pentagon after receiving backlash from its employees, reports say. The company's staff earlier said they didn't want the product to be used for war.
Diane Greene, the CEO of Google Cloud, said the tech giant won't renew its contract with the Pentagon, Gizmodo and the New York Times report citing sources.
According to the information, during a weekly staff meeting, Greene explicitly cited the backlash among Google employees over ties with the US Defense Department, as many of them said the policy runs counter to the company's 'Don't Be Evil' principle. The phrase served as company's motto from its founding days but was dropped from the official code of conduct in 2015, following Google's reorganization, with Alphabet Inc. created as its parent company.
READ MORE: All-Seeing Eye: Google working with Pentagon on using AI for drone improvement
The contract in question, which expires in 2019, deals with Project Maven. It was officially launched last year by the US Department of Defense Algorithmic Warfare Cross-Functional Team. The project's goal is to create an AI program that will improve the targeting of drone strikes. The program would analyze video footage from drones, track the objects on the ground, and study their movement, applying the techniques of machine learning. Anti-drone campaigners and human rights activists complain that Maven will pave the way for AIs to determine targets on their own, without the help of human operators.
Internal emails, reviewed by Gizmodo, suggest that Google's leadership was initially very enthusiastic about the project, as it could lead to more military contracts in the future. The company's staff, on the other hand, rallied against the idea of company research being used to develop warfare technology.
Dozens of employees reportedly resigned in protest, and more than 3,000 employees signed a petition demanding the contract be canceled and a clear policy preventing involvement with the military be implemented. According to the reports, Google's leadership agreed to roll out a new policy next week.
Leaked internal emails also revealed that Google tried to conceal the scope of its dealings with the Pentagon. The head of company's cloud division once told employees that the budget for Project Maven was "only" $9 million, when it was soon to be increased to $15 million. The emails also showed plans of eventually expanding revenue from Maven and similar projects to $250 million.
Google was worried it could get negative press because of Maven, and that the company's involvement with the project would taint its reputation, the leaked emails suggest. "This is red meat to the media to find all ways to damage Google," one scientist from the cloud division wrote in 2017.
If you like this story, share it with a friend!
You can share this story on social media: