'Totally unacceptable': Canada retaliates with tariffs on US imports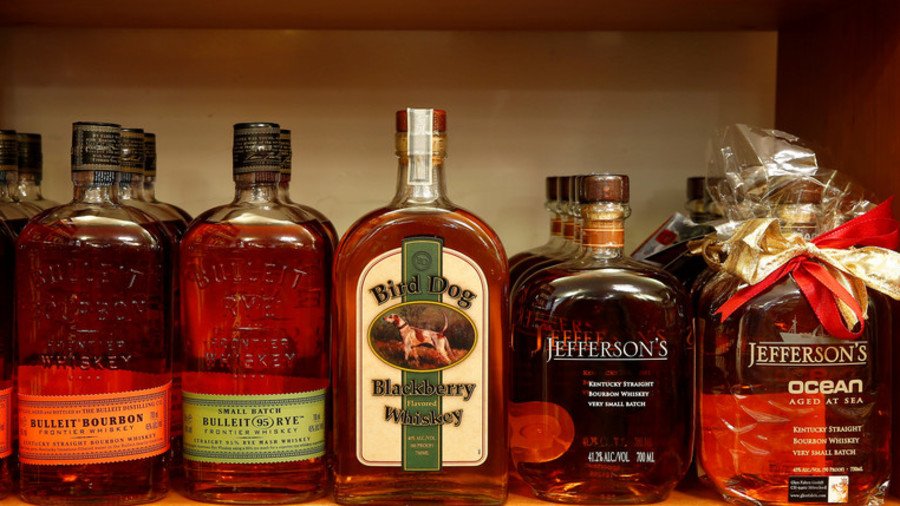 Reacting to the US decision to activate tariffs on Canadian steel and aluminum, Ottawa said it would impose its own import levies on over $16 billion worth of US products such as whiskey and orange juice.
Tariffs on US goods will vary between 10 and 25 percent, matching the tariffs imposed on Canadian imports by Washington just hours earlier, Foreign Minister Chrystia Freeland announced on Thursday.
Prime Minister Justin Trudeau has called the US levies "totally unacceptable" and an "affront" to Canada, warning that a trade war would harm the economies of both countries.
"We have to believe that, at some point, common sense will prevail. But we see no sign of that in the US action today," he said, describing the tariffs as "a turning point in the Canada-US relationship."
Here's the long list of U.S. products on which Canada is proposing to impose $16.6 billion worth of tariffs. Includes steel, yogurt, coffee, maple syrup (lol), pizza, aftershave, kitchenware, toilet paper, mattresses, pens, boats, kegs... https://t.co/5y49jhuT2E

— Daniel Dale (@ddale8) May 31, 2018
Canada is the top supplier of steel to the US, accounting for 17 percent of all imports. The US accounts for 90 percent of Canada's steel exports, however.
On Thursday, the Trump administration announced it would not extend the waiver of tariffs on steel and aluminum imports from Canada, Mexico, and the European Union.
Jean-Claude Juncker, president of the European Commission, said that the tariffs were a "bad day for world trade," and vowed to introduce countermeasures.
"This decision is not only unlawful but it is a mistake in many respects," French President Emmanuel Macron said. "Economic nationalism leads to war."
"We look forward to continued negotiations, both with Canada and Mexico on the one hand, and with the European Commission on the other hand, because there are other issues that we also need to get resolved," US Commerce Secretary Wilbur Ross said.
He added that no reprisals over the measure will have an impact on the American economy. The affected countries "will get over this in due course," Ross said.
US stocks shuddered at the news, however, with the The Dow Jones Industrial Average dipping over one percent, S&P 500 dropping 0.54 percent, and the Nasdaq going down 0.16 percent.
Fears of a trade war between the US and its allies were bolstered by the talk that US President Donald Trump is also seeking to levy imports of German cars; the tariffs would be similar to those on steel and aluminum.
Trump maintains that the US has been unfairly treated in trade with its neighboring and oversees partners. According to anonymous sources quoted in a German magazine Wirtschafts Woche, he told French president Emmanuel Macron that he would stick by his hardline trade policy "until no Mercedes models rolled on Fifth Avenue in New York."
If you like this story, share it with a friend!
You can share this story on social media: