Pompeo wines and dines North Korean negotiator in New York (PHOTOS)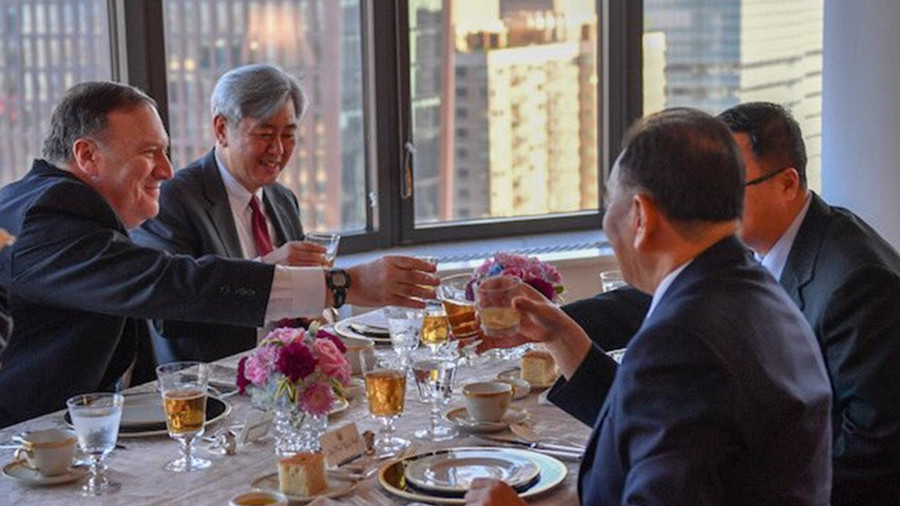 US Secretary of State Mike Pompeo met with Kim Yong-chol, North Korea's second-in-command, for a private dinner in New York.
"Good working dinner with Kim Yong Chol in New York tonight," Pompeo tweeted. "Steak, corn, and cheese on the menu." The meeting came as both countries try to restart preparations for a historic summit between Donald Trump and Kim Jong-un, originally scheduled for June 12 in Singapore. Disputes between the two countries saw Trump abruptly cancel the meeting last week.