Pentagon pledges to continue ops in South China Sea, ignoring Beijing's warning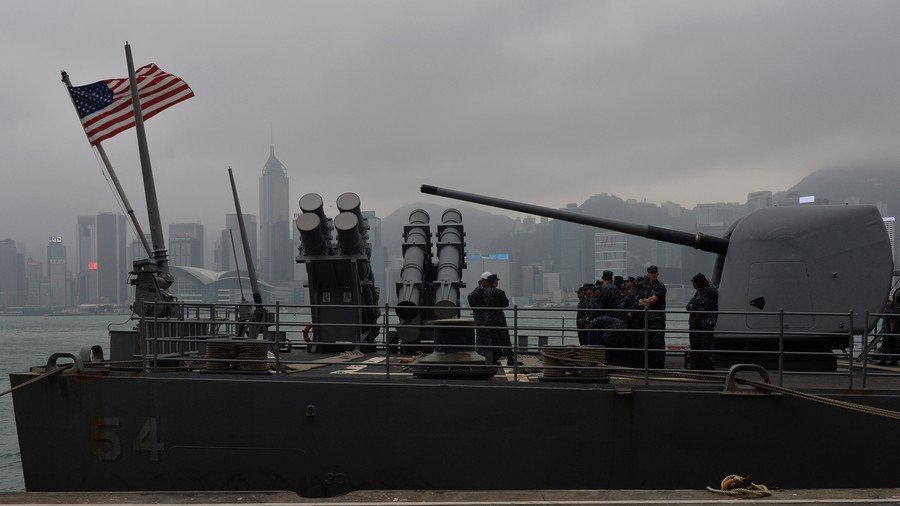 The US Navy has pledged to continue regularly sending warships and jets to the South China Sea, openly defying China's accusations of violating its sovereignty. 
American warships will continue to be deployed in the region "on an everyday basis," Pentagon spokesman Lt. Col. Christopher Logan told the Russian media on Sunday. He said that the US Navy operated strictly within the international rules, exercising the freedom of navigation.
READ MORE: US warships sail near disputed South China Sea islands
The Pentagon statement contradicts strong words coming from Beijing. The Chinese Defense Ministry accused the US of "provocation" and infringing upon China's sovereignty by conducting operations near the disputed Paracel Islands.
The islands remain a highly contested territory, with China being one the claimants.
Two US warships, a destroyer and a corvette, sailed within 12 nautical miles of the islands on Sunday. In response to their voyage, China used its own armed vessels and aircraft to warn off the US forces.
The tensions between China and the US over maneuvers in the South China Sea escalated last week, when the Pentagon revoked the Chinese navy's invitation to participate in the RIMPAC 2018 naval drills, accusing Beijing of 'militarizing' the region.
You can share this story on social media: